Human Rights
Tension in Ofer jail after failure of talks with jailers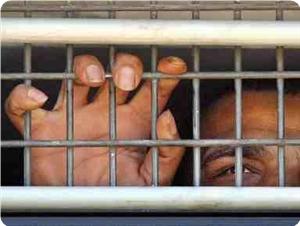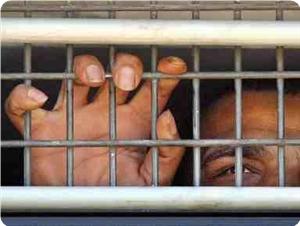 Some kind of tension is taking place in Ofer jail after the failure of talks between representatives of the Palestinian prisoners and the prison administration, according to the lawyer of the prisoner society Jawad Bolus.
Bolus said the Israeli administration of Ofer jail refused to respond to four main demands made by the prisoners regarding the family visits and the ongoing suppression.
Prisoner Shadi Shallaldah, one of the representatives, told the lawyer that the main issue is related to the suffering of families who are forced to wait for long hours at military checkpoints and exposed to humiliating search especially at Ofer crossing.
Shallaldah said the jail administration suggested that the families should use Maccabim crossing instead and their visits should be coordinated with it and the Red Cross in order to facilitate their arrival at the jail.
The prisoner, however, said the issue of the suppressive practices against the detainees is still outstanding especially regarding the repeated transfer of prisoners.
He affirmed that the administrative detainees in Ofer jail decided to refuse to wear the prison attire and would start this step next month.