Palestine
Tensions in Palestinian prisoners in Israeli "Eshel" jail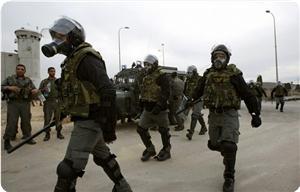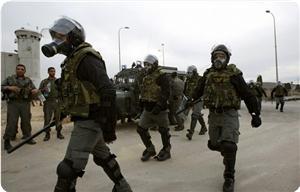 Wa'ed Society for prisoners and liberated prisoners received Thursday morning urgent appeal by Palestinian prisoners in Israeli "Eshel" jail saying they are suffering tragic situation since Wednesday morning , where Israeli forces of the prison denied them their stroll time and seeking treatment.
Wa'ed society explained, in its statement, that the Israeli escalation against the prisoners came as a retaliation for the prisoners' refusal to accept an alternative committee to the original prisoners' committee led by prisoner Jamal al-Hour, who is detained in Israeli Nafha prison.
Prisoners refused to talk to prison administration except through the representative committee, causing Israeli guards to declare alert and call heavily armed forces to suppress prisoners.
Wa'ed society noted that tension has moved from Nafha prison to Eshel, expecting it will spread to the rest of prisons if Israeli forces continue their repression policy, night raids, ban of hot water in this extreme cold weather and strip searches against prisoners in Israeli jails.