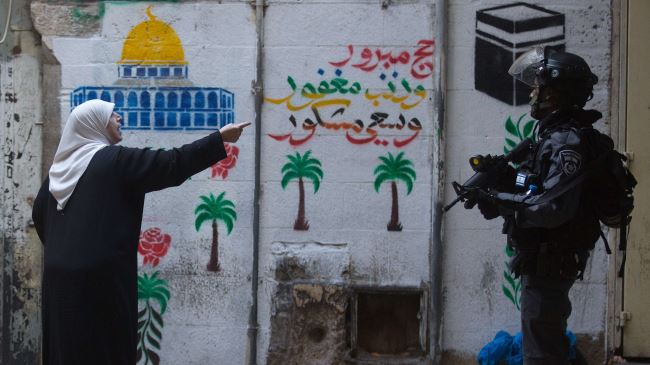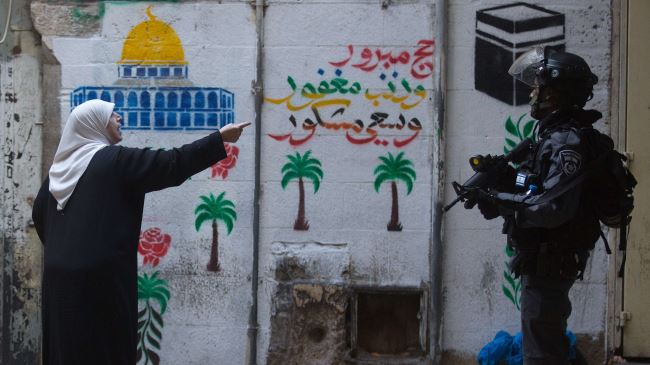 Tensions mount in al-Quds over Israeli restrictions
Tensions are mounting in al-Quds (Jerusalem) as the Israeli regime imposes restrictions on Palestinian worshippers attending Friday prayers.
Israeli authorities deployed security forces across al-Quds ahead of Friday prayers.
"Police have added a wide range of units and are continuing to implement security measures in Jerusalem (al-Quds), which will continue for as long as it takes for the situation on the ground to gradually become less tense," Israeli police spokesman Micky Rosenfeld said.
This came a day after Tel Aviv announced the closure of al-Aqsa mosque compound to Palestinian worshippers for the first time since 2000, but later it promised to reopen the holy site to those over 50.
Palestinian President Mahmud Abbas also warned that the Israeli move amounts to a "declaration of war."
"This dangerous Israeli escalation is a declaration of war on the Palestinian people and its sacred places and on the Arab and Islamic nation," Abbas' spokesman Nabil Abu Rudeina quoted him as saying on Thursday.
Tensions flared up in the city after Israeli forces killed a Palestinian man suspected of attempting to kill an extremist Jewish rabbi.
Moataz Hejazi, 32, was seriously injured when Israeli forces stormed his home in the Abu Tor neighborhood and opened fire on him. He succumbed to injuries after being left on the scene for more than half an hour.
The city has been witnessing fierce clashes between Israeli forces and Palestinian protesters in recent days.
The al-Aqsa compound, which lies in the Israeli-occupied Old City of al-Quds, is a flashpoint holy site in Islam. The location of the compound, known to Jews as the Temple Mount, is the holiest site in Judaism. The mosque is Islam's third holiest mosque after Masjid al-Haram in Mecca and Masjid al-Nabawi in Medina.