World News
Tensions spread to Slovyansk in east Ukraine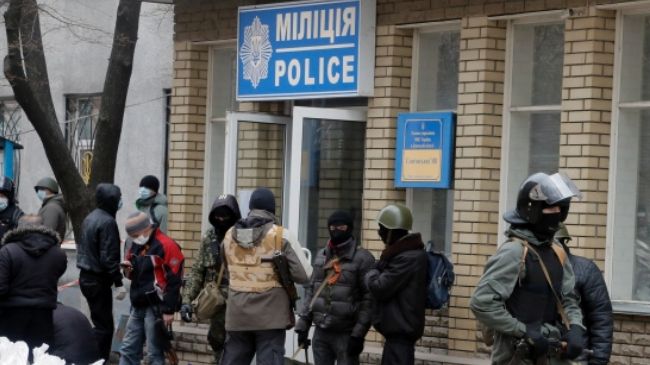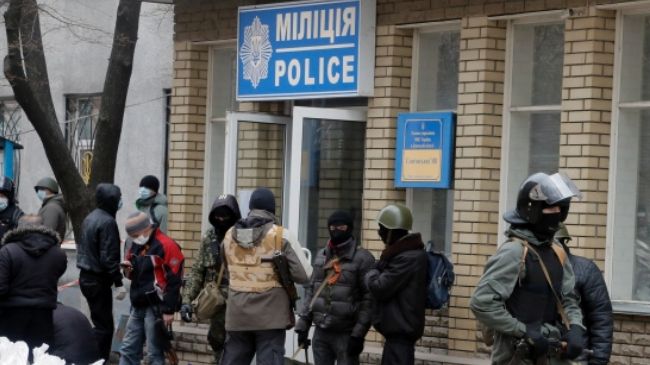 Tensions are running high in Ukraine as armed men seize a police headquarters and a security service headquarters in the country's eastern town of Slovyansk.
Pro-Russia protesters have gathered around the police station in Slovyansk, which is about 90 kilometers (55 miles) south of Ukraine's industrial city of Donetsk.
Ukrainian police say pro-Russia armed men have seized hundreds of guns at the small town's police headquarters and distributed them among demonstrators.
Slovyansk Mayor Nelya Shtepa said the administration building has been also seized and protesters have replaced the Ukrainian flag with a Russian one.
Pro-Russia rallies have been a common scene across eastern Ukrainian cities over the past weeks.
The rallies which started from Kharkiv and Donetsk, have now spread to other cities and towns including Odessa, Lugansk, Nikolayev, Slavyansk, Kramatorsk and Druzhkovka in Donetsk Province. Protesters in these areas have taken control of government buildings and hoisted the Russian flag, leading to the resignation of Donetsk police chief.
Protesters demand a referendum on breaking from Kiev and integrating into Russia but Ukrainian officials say their demands are unacceptable.
The demonstrations gained momentum after Crimea declared independence from Ukraine and formally applied to become part of the Russian Federation following a referendum on March 16, in which 96.8 percent of the participants voted for rejoining Russia, with a turnout of 83.1 percent.
The Ukrainian crisis began last November when the country's then president, Viktor Yanukovych, refrained from signing an Association Agreement with th