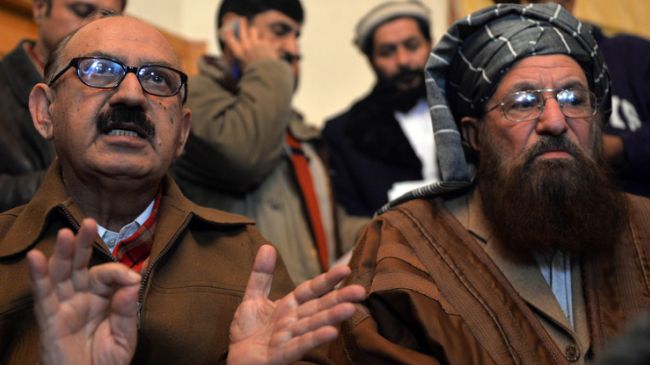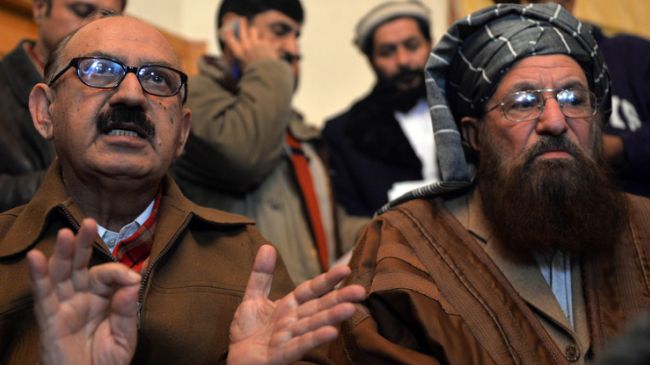 A senior Pakistani government negotiator has hinted that the ongoing terror attacks could halt recently initiated dialogue process between Islamabad and Taliban.
On Friday, Irfan Siddiqui, the chief negotiator of the four-member government committee called upon the Tehreek-e-Taliban Pakistan (TTP) and its affiliated groups to end arbitrary terror attacks across the violence-wracked country.
The remarks came a day after Taliban militants claimed responsibility for a deadly bomb attack that claimed lives of more than a dozen police officers in the southern Pakistani port city of Karachi.
Pakistan has been hit by a wave of bombings and shootings in recent weeks.
The developments come after Islamabad government initiated the peace talks last week in an attempt to end endemic violence in the country.
Skepticism is growing over the success of the talks between Pakistan's government and pro-Taliban militants who have set tough conditions to negotiate.
Chief negotiators representing the TTP in peace talks with the Pakistani government have already expressed their reservations to negotiate under the existing state constitution.
Taliban's firebrand leaders have also said the TTP sees no urgency to reach an agreement with Prime Minister Nawaz Sharif's government.
Pakistan has been gripped by deadly violence since 2001, after Islamabad joined the so-called US war on terror. According to Pakistani authorities, nearly 50,000 people have lost their lives in the conflict.