Human Rights
Palestine
Terror of zionist Israeli forces arrests increase after midnight in occupied territories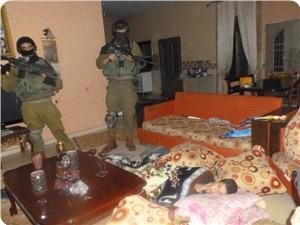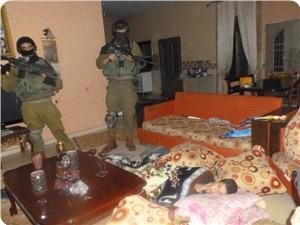 Many Palestinian families with their children are mercilessly maltreated and forced out of their houses in freezing cold during arrest raids carried out at dawn by the Israeli occupation forces (IOF) in the West Bank.
This scene repeatedly takes place on a daily basis in the early morning hours.
As women and children along with other members of the family are asleep, all of a sudden a force of Israeli troops with masks or blackened faces break into their house terrorizing everyone and forcing them amid the cries of children to leave their beds and stay outdoors.
Afterwards, they start to ransack the house, turn everything inside upside down and cause sometimes material damage to the furniture during their violent search.
During such raids, the troops and their escorts from the Israeli intelligence feel like to arrest one member or maybe more from the family, mostly little kids or young men, and sometimes they hand them summonses for interrogation.
Many such incidents have also been reported lately of families being humiliated and interrogated for hours by intelligence officers inside or outside their homes in different West Bank areas.
A mother of a Palestinian detainee from Azzun town said that Israeli soldiers forced her and her children out of the house in freezing cold and arrested one of her sons.
She added that the soldiers handcuffed and blindfolded her son and ordered him to stand against the wall before searching him thoroughly and taking him without allowing him to change his light clothes.
The night of arrest is unforgettable to all detainees and families whose suffering continues until the release day, according to Fouad Al-Khafsh, a specialist in prisoners' affairs.
Several human rights groups have reported lately an increase in the daily arrest of Palestinians in the occupied Palestinian territories, which has caused the Israeli jails and detention centers to be overcrowded with detainees and prisoners.
The poor incarceration conditions have also gotten worse as Israeli jails and detention centers have become filled to capacity nowadays, reports said.