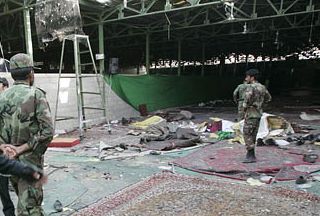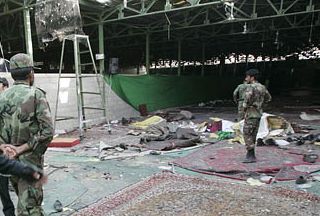 Iran's intelligence officers have averted bombing plots in the northern province of Mazandaran, arresting six terror suspects.
Chief of Mazandaran's Judiciary Hoj. Hossein Talebi announced Saturday that intelligence and security forces had arrested members of the notorious anti-Iran terrorist group Mojahedine Khalq Organization (MKO) that planned bombing campaigns in a number of town in the province, Fars News Agency reported.
The official said the terror suspects were arrested in the Caspian Sea coastal city of Ramsar before attempting to carry out their plots.
He did not indentify the detained individuals and said that investigations into the terror plots were still continuing.
Last week, Iran's intelligence ministry announce the arrest of two MKO members that were about to set off explosives in busy Tehran squares on the days leading to the anniversary of Iran's last presidential election.
In televised confessions, two MKO terrorists said they took guidelines and orders from two female handlers in Britain and Sweden and that they had travelled to an MKO terrorist camp in Iraq to receive training.
The two terror suspects also stated that their handlers in Europe insisted that they should deny any connection to MKO in case of arrest since the terror group was campaigning to get off terror lists in the US and Europe.
Iranian officials have lodged official protest against the European countries that harbor MKO leaders and elements and censured their inaction concerning the latest case.