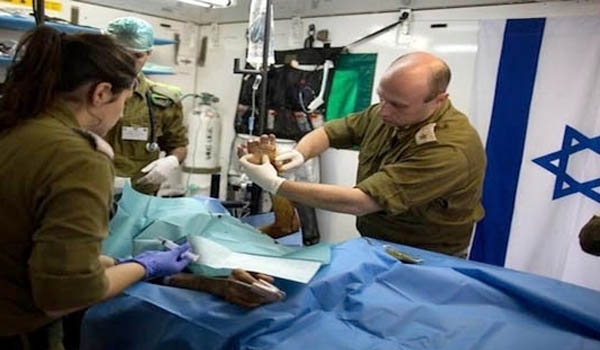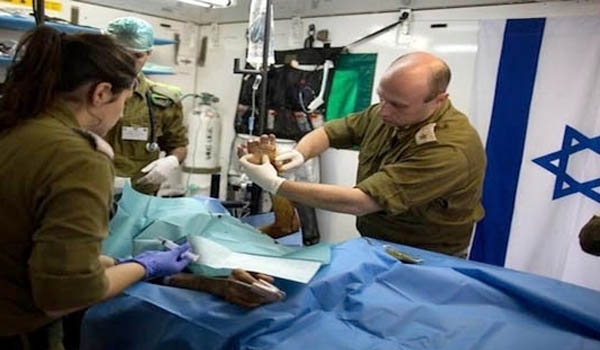 Zionist hospitals continue to admit injured militants of the Free Syrian Army (FSA) after Jordan refused to treat them in its medical centers, Arab media outlets reported on Wednesday.
The Arabic-language al-Hadath news reported that Israeli hospitals near the border with Syria admitted over seven injured militants of the FSA that had been wounded in clashes with ISIL-affiliated Jeish Khalid Bin Walid.
Al-Hadath further said that Jordan had not allowed the FSA's wounded members to be treated in its hospitals.
Local sources disclosed in June that several terrorists, who had been wounded in the battle with the Syrian government forces in Quneitra province, were taken to an Israeli hospital.
The sources reported that a number of injured members of Al-Nusra Front (also known as Fatah al-Sham Front or the Levant Liberation Board) have been transferred to the Israeli hospitals via al-Hamidiyeh region in Quneitra countryside.
The army troops repelled Al-Nusra Front's offensives in the Southwestern province of Quneitra, leaving tens of terrorists dead and many more wounded. Later, the Israeli aircraft attacked the Syrian government forces' tanks and artillery positions South-West of the war-hit country.
This was not the first time that Al-Nusra terrorists were transferred to Israeli hospital after sustaining injuries in clashes with the army soldiers.