Syria
Terrorism backfiring on long-time backers: Syria FM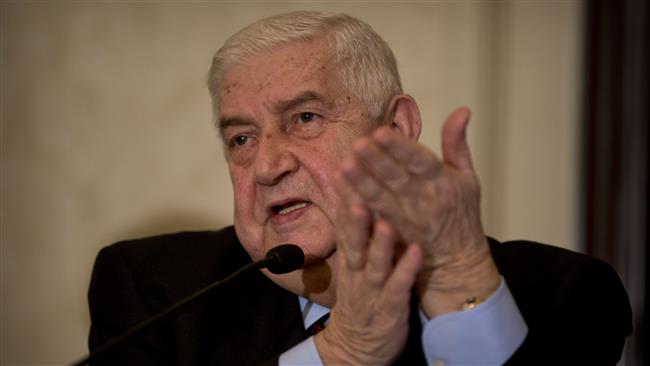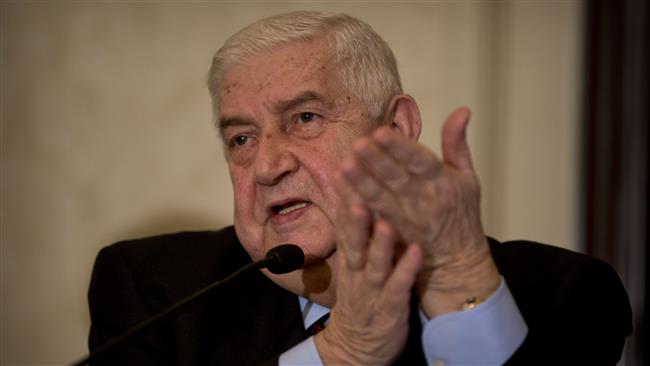 The Syrian foreign minister says the countries, which have been supporting terrorism during the militancy gripping Syria, are now suffering from the unwelcome repercussions of this phenomenon.
In a press conference in New Delhi on Wednesday, visiting Walid al-Muallem said Syria and India agree that terrorism knows neither country nor religion.
"We're beginning to see terrorism backfiring on the states that supported it like France and the United States, and yesterday Turkey, and before that Saudi Arabia," Muallem said.
Elsewhere in his remarks, the top Syrian diplomat further noted that the military cooperation between Damascus and Moscow in the fight against terrorism has achieved remarkable results.
Russia launched its aerial campaign against Daesh and other terrorist groups in Syria on September 30, 2015, upon a request by the Damascus government.
Unlike the US-led coalition that claims to target Daesh positions in Syria, the effectiveness of which has been questioned, the Russian campaign has facilitated the battle against terror in the crisis-hit Middle Eastern country.
Meanwhile, the Syrian foreign minister accused Turkish President Recep Tayyip Erdogan of dreaming of restoring the Ottoman Empire in the region and thus supporting the influx of militants into Syria and receiving money from Saudi Arabia, Qatar and other states to fund them.
Erdogan did not calculate the consequences of its policy in Syria and the fact that terrorists will turn against their supporters, Muallem added.
The official further emphasized that only Syrian people are eligible to decide their future without any foreign meddling.
The crisis in Syria, which flared in March 2011, has so far claimed the lives of over 260,000 people and displaced millions.
Syrian forces have recently been making rapid advances against terrorists, who are committing heinous crimes against all religious and ethnic groups, in several parts of the crisis-hit state.