Iraq
Terrorist attack in Iraq leaves 13 people martyred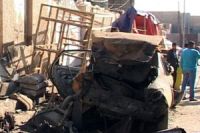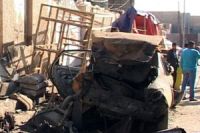 At least 13 pilgrims on their way to the holy city of Karbala were martyred as a result of terrorist bomb blasts in different areas of Iraq.
According to IRIB world Service, Iraqi police today announced that 47 others were also injured.
Governor of Khales city in the northeastern Diyala Province, Uday al-Khadhran, said a car bomb injured 9 of the pilgrims trekking on foot for commemoration of the Arba'een ceremonies at the shrine of the Chief of Martyrs, Imam Husain (AS).
Yesterday also during terrorist attacks in different parts of Iraq, two pilgrims were martyred and three others were injured.
Millions of pilgrims are already in Karbala and millions of others are on their way for Arba'een, which falls on Thursday.
Thousands of Iraqi police are in charge of Karbala's security.