Iraq
Terrorist attacks in Iraq leave 24 people dead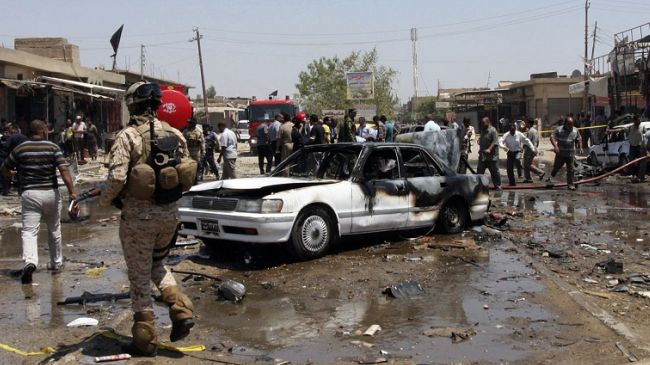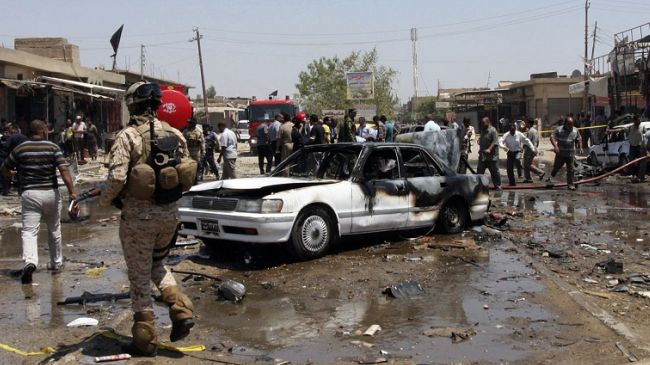 At least two dozen people have been killed in a series of terrorist attacks in northern Iraq, in a surge of violence ahead of the country's parliamentary elections.
According to Iraqi officials, 11 people, including five soldiers, lost their lives when a car bomb blasted near a security checkpoint in the city of Mosul, northwest of the capital Baghdad on Sunday.
In a separate incident in the city, a car bomb explosion in a market area left six people dead and nearly 10 others injured.
Meanwhile in Kirkuk, a blast targeting a security checkpoint in the northwestern part of the city killed seven policemen. Eleven police officers were also wounded in the explosion.
Earlier in the day, a bomb attack targeted the convoy of Iraq's Parliament Speaker Usama al-Nujaifi in Kirkuk, but he escaped unharmed.
On Friday, unknown gunmen attacked the convoy of Deputy Prime Minister Saleh al-Mutlaq, who escaped the assassination attempt in the Abu Ghraib area west of Baghdad unhurt.
Violence has been on the rise in Iraq as the country prepares for parliamentary polls set for April 30.
Analysts say terrorist groups such as the so-called Islamic State of Iraq and the Levant (ISIL) are coming to Iraq from neighboring Syria and Saudi Arabia to undermine security in the country.
The government in Iraq has blamed Riyadh for the chaos, saying the Saudi regime is funding and arming militants fighting against forces in the country's western areas.