Terrorist bombing levels Aleppo hotel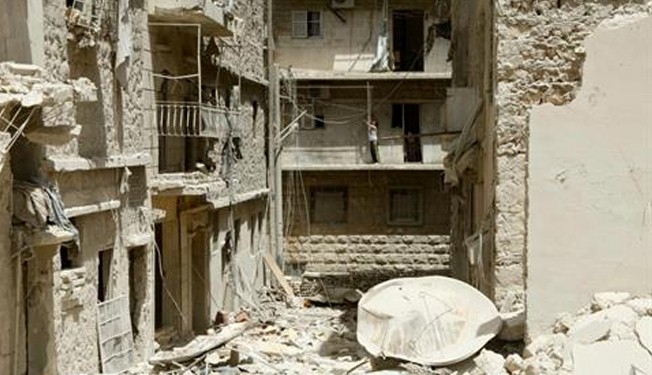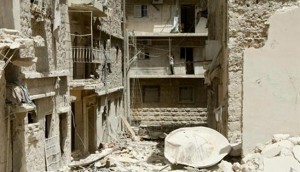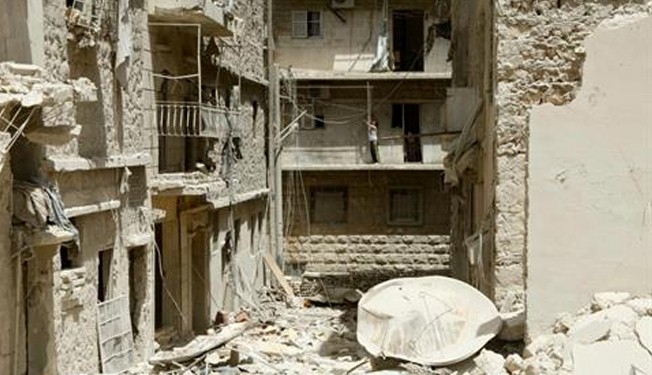 A "huge explosion" in northern Syria has leveled a hotel along with several other buildings in a government-held area, state television and activists report.
Syrian state television said the explosion struck on the edge of a contested old neighborhood in Aleppo. The television report identified the hotel as the Charlton hotel.
A local activist group called the Sham News Network also reported the blast, saying that Syrian soldiers were based in the hotel.
Another activist group, the Britain-based Syrian Observatory for Human Rights, said the explosion struck Aleppo's Old City, where militants have been holed up from months. The Observatory said the militants belonging to the so-called Islamic Front group planted a huge amount of explosives in a tunnel they dug below the Charlton hotel, detonating it remotely.
It said the hotel was completely destroyed in the blast and that there were casualties.
In another development, Al-Qaeda-linked militants in Syria blocked a relief aid convoy from reaching two war-ravaged towns in the outskirts of the northern city of Aleppo.
The militants from the notorious al-Nusra Front prevented the vehicles carrying humanitarian aid for the towns of Nubbul and al-Zahraa in Aleppo's northern countryside on Wednesday.
The move violated a recent agreement with the Syrian government. According to the accord, the foreign-backed militants had to withdraw from Homs and allow aid convoys to enter the two towns.
The militant elements of the al-Nusra Front also launched rockets at Nubbul and al-Zahraa, targeting civilians who had gathered to receive aid packages.
Meanwhile, the armed militants released 30 abducted Syrian army officers through Bustan in Aleppo as part of the agreement.
The accord was reached between the militants and the Syrian government on May 4.
Syria has been gripped by deadly violence since March 2011. Some reports say over 150,000 people have so far been killed and millions of others displaced because of the foreign-backed militancy plaguing Syria.