Middle East
North America
Syria
Terrorist captured in Syria says trained by American instructors to use US arms
A member of a Takfiri militant group, who was recently detained by Syrian government forces, has admitted receiving training on how to use US-made weapons under the supervision of American instructors.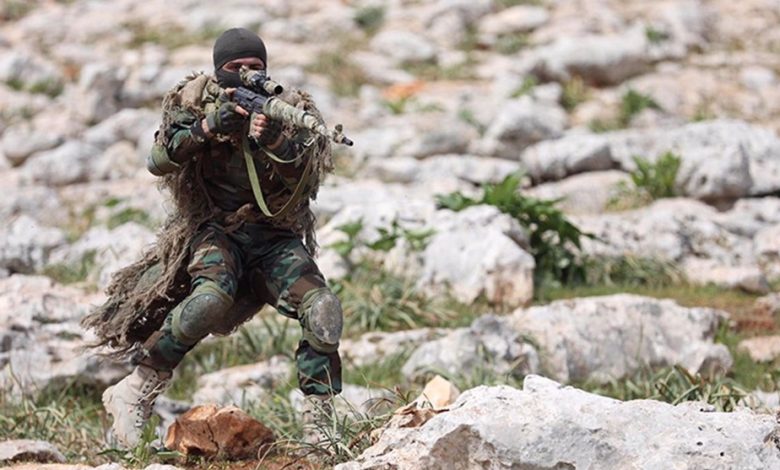 Russia's Sputnik news agency released Tuesday the confessions of three members of the so-called Mahavir as-Saura extremist group, who were recently detained by Syrian army soldiers after getting trapped in a minefield near the ancient central city of Palmyra.
One of the militants, identified as Abdullah al-Mishuat, revealed that he and his fellows had learned how to handle different types of armaments in training sessions supervised by US instructors.
Mishuat said "we were taught to handle all types of weapons by American instructors. All of the weapons were US-made."
He said US instructors would come to the training sessions, adding, "Americans observe from afar, monitor and evaluate the training process. The training were [sic] difficult, they lasted for two or three hours, no less."
Another militant, identified as Jasem al-Ali, recounted how they were caught by Syrian forces when they got lost in a minefield during a mission to spy on "Russian, Iranian and Syrian sites."
"Our group consisted of eight people: seven fighters and one leader who is engaged in smuggling and transporting personnel and drugs. We went on motorcycles to complete the mission and hit the minefield," he recalled.
"We got lost and did not know where to go, because the leader died, and began to look for a way out, while continuing to move. Then we were captured, and the Syrian troops took us here," he added.
The militant said they had been "sent to carry out tasks in the province of Raqqah, in the city of al-Mansoura. We had to get information about Russian, Iranian and Syrian sites," he said.
Russia's Tass news agency also cited the militant as saying that their espionage mission had started in the Syrian city of al-Tanf, where the US runs a notorious military base.
The three militants were carrying guns, grenades, ammunition, money and unidentified drugs at the time of arrest.
Mahavir as-Saura was formed in December 2016 as part of the anti-Damascus militant group calling itself the Free Syrian Army (FSA) with the financial support of the US and the UK.
Members of the outfit are widely known to have undergone military training in Jordan supervised by specialists from the US-led military coalition purportedly fighting the Daesh Takfiri terrorist group.
The Syrian army has been fighting against a host of foreign-backed terror groups, which have been wreaking havoc on the country since 2011.
With the support of Iran and Russia, the Damascus government has managed to win back control of almost all regions from militant groups.
There have been numerous reports of US forces colluding with the terrorist groups in Syria.