Syria
Terrorist forces admit they are besieged in Daraa – map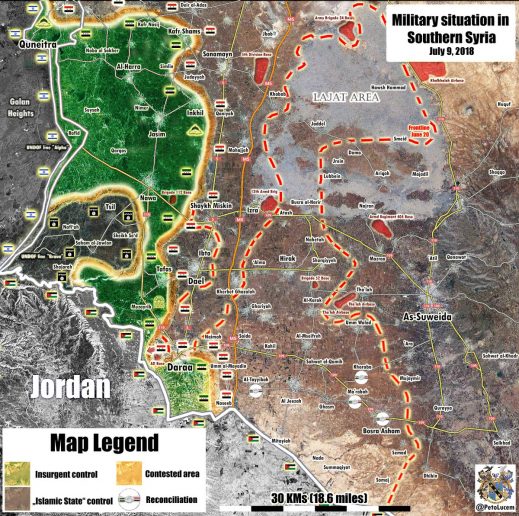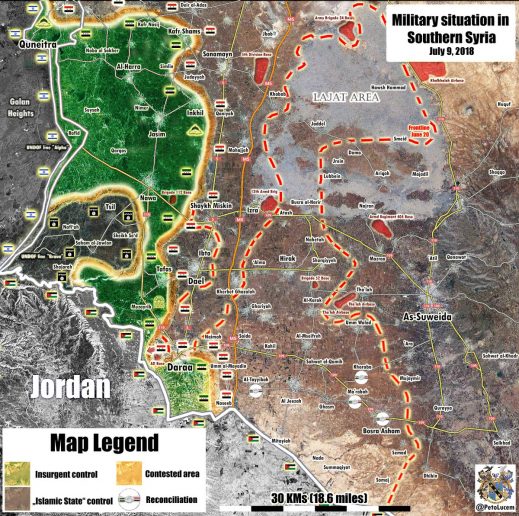 Terrorists in Daraa told the Reuters News Agency on Monday morning that their troops are currently besieged inside of the provincial capital.
"Abu Shaima, a spokesman for the opposition in the city , said several thousand people were now encircled after the army pushed into a main base west of the city without a fight before a formal evacuation of rebels opposed to a Russian-brokered surrender deal," the Reuters report claimed.
The Syrian Army was able to besiege Daraa city after they captured the air defense base and the large hilltop that overlooks this site to the west of the provincial capital.
Since besieging the provincial capital, the Syrian Army has moved more forces to Daraa city, as they prepare to launch their long-awaited attack on this area.
This offensive at the provincial capital is expected to be the largest attack of this offensive, as thousands of soldiers are preparing to storm the rebel defenses in the southern part of the city.