Iran
Terrorist groups pose major threat to world: Iran official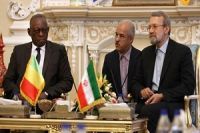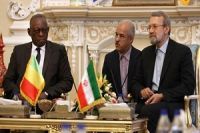 Iran's Majlis Speaker Ali Larijani has warned against the rising threat posed to Muslim countries and the rest of the world.
According to Press TV, Larijani said in a meeting with Malian Parliament Speaker Issaka Sidibein in Tehran on Monday that the ever-increasing expansion of the activities of terrorist groups is a major threat to the security of the Islamic countries and the whole world.
Pointing to the tenth meeting of Islamic Inter-Parliamentary Union (IIPU) due to be held in Mali, Larijani expressed the Islamic Republic's preparedness to transfer its experiences in this regard.
Mali's rich natural sources coupled with Iran's vast capabilities in the field of technical and engineering services have provided an opportunity for the two countries to use mutual capacities in line with the interests of both nations, Larijani stated.
The Malian parliament speaker, for his part, expressed his country's willingness to expand bilateral relations with the Islamic Republic.
The enhancement of relations with African countries in all political, economic and cultural fields is a central plank of Iran's foreign policy.