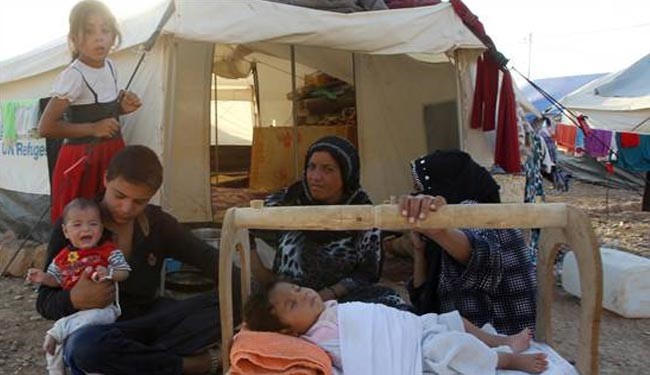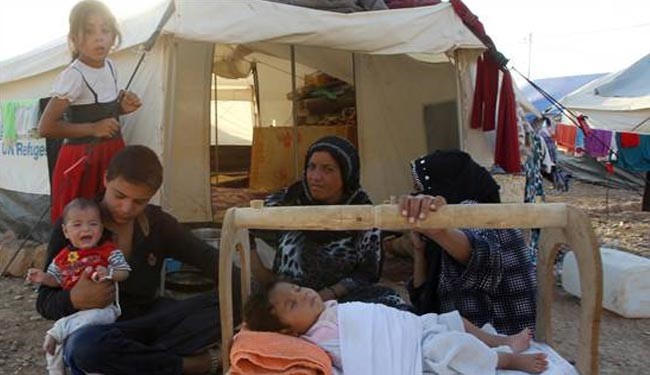 Amnesty International says the Takfiri ISIL militants are carrying out "systematic ethnic cleansing" in northern Iraq.
The London-based human rights organization on Tuesday cited "hair-raising" accounts from survivors of massacres, accusing the terrorists of "war crimes, including mass summary killings and abductions."
According to Donatella Rovera, the group's top crisis response adviser who is currently in northern Iraq, the slaughter and abductions being carried out by the ISIL terror group provides "harrowing new evidence that a wave of ethnic cleansing against minorities is sweeping across northern Iraq."
The comments came a day after deputy UN rights chief Flavia Pansieri said the ISIL militants have carried out "acts of inhumanity on an unimaginable scale" in Iraq.
The ISIL is in control of a large swathe of northeastern Syria as well as some territory in Iraq, where they have been committing heinous crimes, including the mass execution of civilians and Iraqi security forces. The ISIL terrorists threaten all communities, including Shias, Sunnis, Kurds, Christians, Izadi Kurds and others.
Iraqi troops, backed by Kurdish and other volunteer fighters have gained ground against the ISIL in the past days after they entered Amerli on Sunday, breaking an 11-week ISIL siege on the town.