Syria
Terrorist ISIS, Crucified, Whipped and Detained 94 People for "Eating in Ramadan"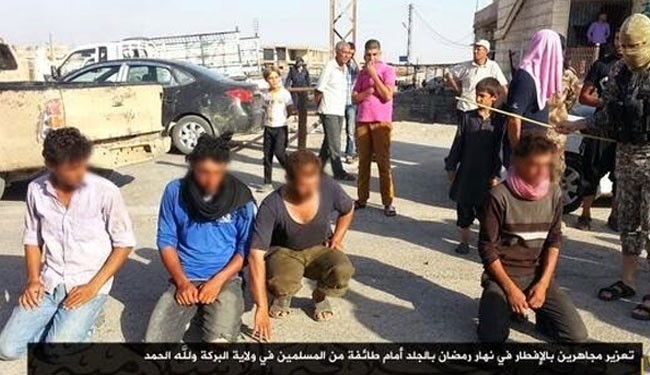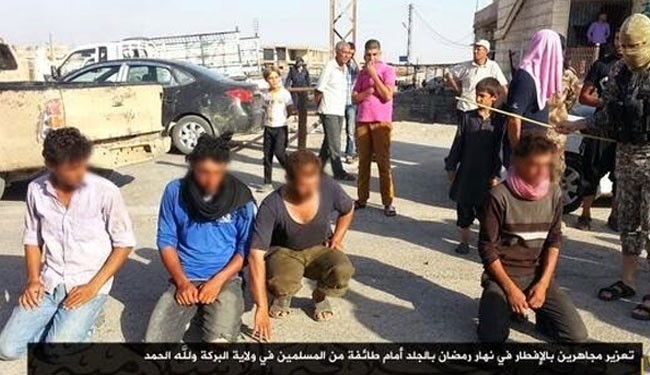 SOHR documented 94 cases of "crucifixion, detaining inside metal cage and whip" carried out by ISIS in Ramadan in several areas held by terror group inside Syria.
5 children and 2 old men whipped in the public streets and square in the provinces of Aleppo, al- Raqqa and Deir Ezzor since in the holy Ramadan Month.
The "sharia punishment" of eating in Ramadan included detaining 20 citizens inside cage, including a child, where ISIS fastened 2 cages in the two cities of al- Mayadin east of Deir Ezzor and the city of al- Raqqa, they also wandered with the citizens detained inside the cages in the town of Deir Hafer east of Aleppo.
SOHR also documented that ISIS hanged signs of "crucified full day and whipped 70 lashes for eating in Ramadan" and "not fast in Ramadan" in the necks of the detainees and crucified citizens.
In addition to, ISIS allowed for the children, who were in the crucifixion square, to mock them.
SOHR activists knew that ISIS informants were informing "al- Hesbah personnel" about those who were eating in Ramadan.