Syria
Terrorist israel fears repercussions of Golan strike: Analyst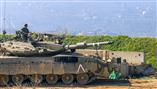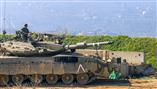 Press TV has conducted an interview with Ibrahim Moussawi, political commentator from Beirut, to discuss the recent Israel-Lebanon tensions.
Moussawi said the Israelis are not interested in escalating the situation at the moment, adding that any escalation would be against their own interests. He also said Hezbollah is dictating the conditions at this time and the Israelis have to abide by it because they cannot change the game in anyway.
Moussawi argued Israel has backed down because the Zionist regime has realized that it made a grave mistake and it cannot take the repercussions of their recent attack in the occupied Golan Heights.