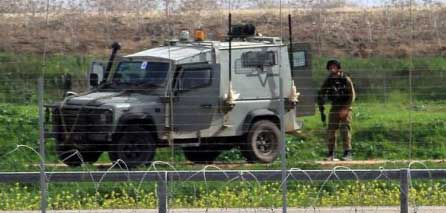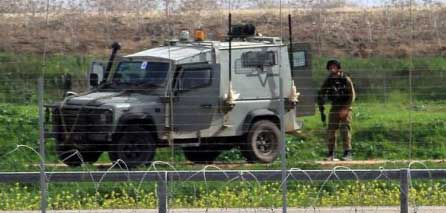 Israeli occupation forces kidnapped, on Wednesday at dawn, three Palestinian citizens from Tubas in the northern of the West Bank.
Eyewitnesses said that more than 20 military vehicles invaded several neighborhoods in Tubas city and stormed number houses before kidnapping the three Palestinian young men: Mustafa Abu Raihan and the two brothers Hamza and Momen Daraghma.
The witnesses said that the forces assaulted the residents of the homes and vandalized them during the raids.
In Gaza Strip, the Israeli forces kidnapped last night a Palestinian young man tried to cross the border fence east of Gaza.
In a related context, number of Israeli military bulldozers carried out, on Wednesday morning, a limited incursion east of Deir Al Balah city in the central of Gaza Strip.