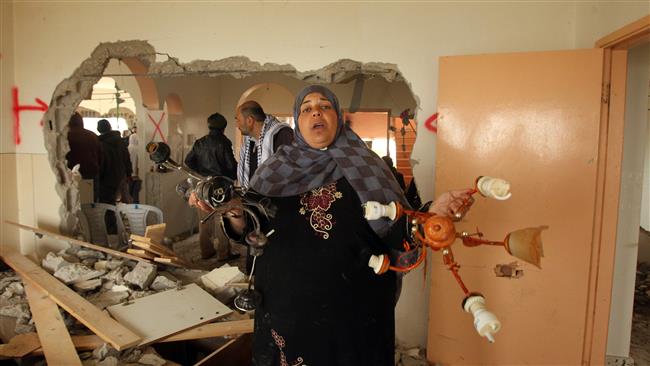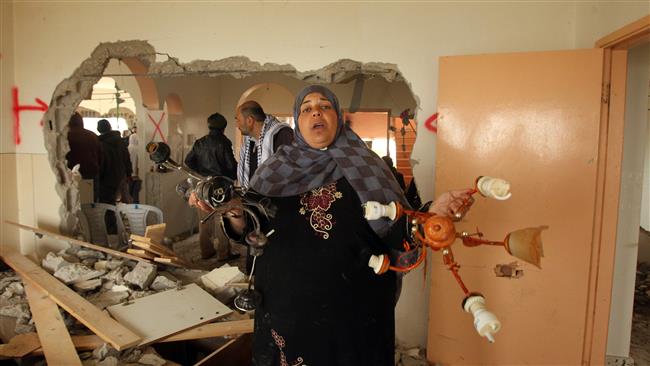 Terrorist Israeli regime demolished nearly 100 Palestinian homes and 90 facilities in the occupied West Bank last month, a new report shows.
The Applied Research Institute Jerusalem (ARIJ), a Palestinian NGO, said in a report that the demolitions in February had been carried out under the pretext of "illegal construction."
Demolition orders and orders to stop construction were issued to a further 139 Palestinian houses and facilities, the report added.
An estimated 65.3 hectares of Palestinian land across the West Bank are reportedly facing confiscation orders.
"The occupation has used the demolition policy as a way to put pressure on the Palestinians to empty the region classified as Area C in the West Bank," said Ghassan Doughlas, a Palestinian official who monitors Israel's illegal settlement activity in the northern West Bank.
On March 3, hundreds of protesters, among them Palestinian lawmakers, held a demonstration in the occupied Palestinian territories, calling for a halt to the demolition of the Bedouin villages of Atir and Umm al-Hiran, and the establishment of the Hiran settlement on the ruins in the Negev desert.
A day later, the United Nations announced demolitions in the village of Khirbat Tana, south of Nablus in the northern West Bank, adding that in total 41 structures were destroyed, leaving 36 Palestinians homeless, including 11 children.
The Israeli military regularly destroys homes it claims have been built without permission from Israeli authorities.