Syria
Terrorist israel Strikes Syrian Army Positions after Allied Terrorists Lose Strategic Village in Quneitra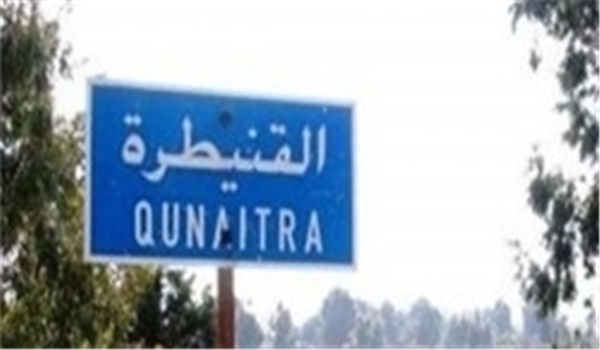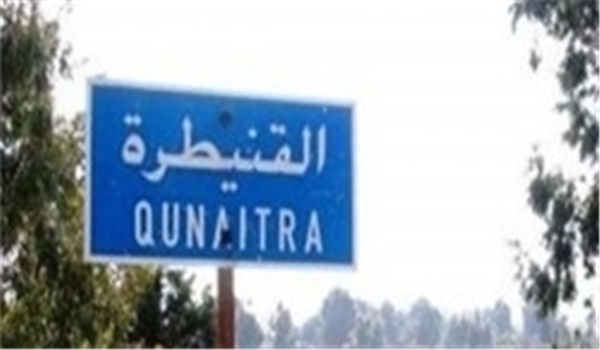 The fall of a strategic village in the province of Quneitra, Southern Syria, that was controlled by the terrorists forced Israel's direct intervention to compensate for the loss.
The Israeli attack came after the Syrian army and the Lebanese Hezbollah resistance forces took control of a strategic village in Quneitra on Sunday.
The army and resistance forces launched heavy attacks on terrorists' positions in Taranja region of Quneitra and after several hours of clashes won control over Taranja region.
Taranja was of highly strategic importance for the terrorists because of its vicinity to the Israeli border.
The Israeli fighter jets severely hit the Mahyress artillery battalion of the Syrian army just hours after the army and Hezbollah forces took control of Taranja.
Mahyress artillery battalion has played a very important role in the Syrian army's victory in Taranja.
The Israeli forces also targeted Syrian army's Brigade 90, al-Bavandi hilltops and Naba al-Favar region in the center of Quneitra.
Ealier today, local sources in Khan Arnabeh said that the Israeli Forces fired 6 missiles into the village of Mahyress located near the besieged hills of Tal Al-Ahmar and Tal Al-Qaba'a inside the predominately Druze town of Hadar in the Golan Heights.
The missiles did minimal damage to the Syrian Armed Forces' defensive positions; however, the soldiers protecting the strategic hilltops of Tal Al-Ahmar and Tal Al-Qaba'a believe that these missile strikes were an attempt to help the militants of the Free Syrian Army (FSA) and al-Nusra Front to infiltrate into the Syrian army troops' fortifications.
This is not the first time that the Israeli Armed Forces have attacked the Syrian army inside the Golan Heights: in early August, the Israeli Air Force repeatedly struck the Syrian army in the towns of Hadar and Khan Al-Sheih after the Israeli forces' Spokesperson reported that a missile entered Upper Galilee from the Syrian border.
Last year, the Israeli forces struck the Syrian army at the UN Ceasefire Border-Crossing after they alleged a rocket entered Israel from Al-Quneitra; this paved the way for the al-Qaeda- affiliate al-Nusra Front to take full-control over this border-crossing.