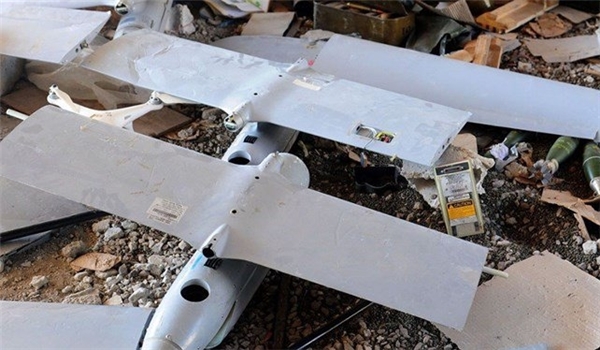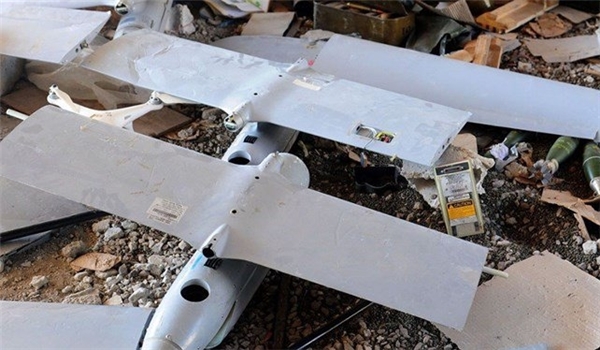 The Syrian army discovered and seized a large volume of weapons and military equipment, including Israeli drones and US missiles, as well as Saudi medical aid during cleansing operations in Hawz al-Yarmouk region in Southwestern Dara'a.
The army units found a large cache of ISIL weapons and ammunition and several Israeli drones during the purging operations in the Abedin township in Hawz al-Yarmouk on Thursday.
They also discovered a large number of missiles, mortars, anti-tank missiles and a large amount of ammunition.
Meantime, the Syrian army troops seized a large number of US-made TOW missile-launchers and 3 warehouses containing foodstuff and medicine, some of them sent by Saudi Arabia, in another ISIL hideout in the village of Kouya.
The Syrian government troops liberated Hawz Yarmouk region in Southwestern Dara'a on Wednesday, and purged the Southern part of country of terrorists.
The army men stormed ISIL positions and captured the villages of Kouya and Beit Areh in Hawz Yarmouk.
The army soldiers further advanced towards al-Qusayr region, the last ISIL stronghold and captured it, imposing control over the entire Hawz Yarmouk.
ISIL suffered heavy casualties and over 100 terrorists surrendered to the Syrian military.
The army liberated the entire Southern part of the country after imposing control over Hawz Yarmouk and accomplished its mission in Dara'a province.