Palestine
Terrorist israeli settlers once again storm al-Aqsa Mosque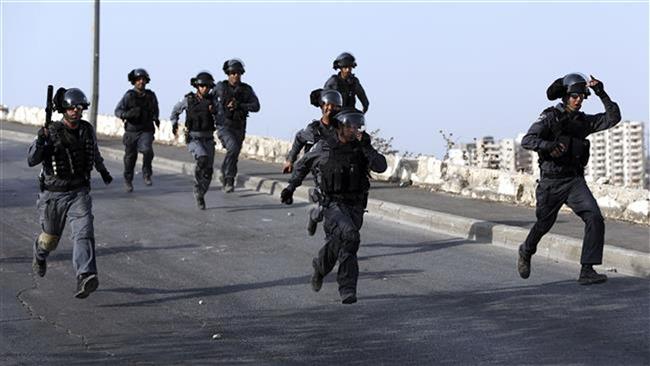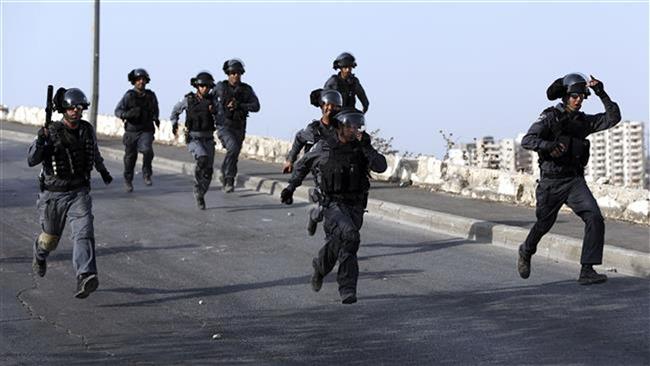 Israeli settlers, backed by the Tel Aviv regime's security forces, have once again stormed the al-Aqsa Mosque in East al-Quds (Jerusalem).
According to reports on Wednesday, there were confrontations between the Israelis and Palestinians at the site of the holy mosque as the Israeli settlers and troops attacked the Muslim worshipers for the fourth consecutive day.
The brutal assault against Palestinians at the site of the mosque started on Sunday following the deployment of Israeli soldiers to the area for the Jewish Rosh Hashanah New Year holiday.
On Tuesday, at least 20 Palestinians were injured and several others arrested after Israeli soldiers fired stun grenades and tear gas at Palestinian worshipers inside the mosque.
The Israeli troops also attacked al-Qibla Mosque in al-Quds, burned its gate and broke its windows.
Also on Monday, more than 200 Israeli soldiers stormed the al-Aqsa Mosque, and attacked the Palestinians there.
Meanwhile, UN Special Coordinator for the so-called Middle East Peace Process Nickolay Mladenov on Tuesday expressed grave concerns over the violence and continuing clashes in and around the al-Aqsa Mosque compound.
"As the Middle East faces a vicious tide of terror and extremism, such serious provocations have the potential to ignite violence well beyond the walls of the Old City of Jerusalem (al-Quds)," Mladenov told the UN Security Council, speaking via video conference from al-Quds.
Israel has applied sweeping restrictions on entry into the al-Aqsa Mosque compound since August 26.
Mladenov also urged "all political, community and religious leaders" to ensure that the "sanctity" of the area is respected.
The al-Aqsa Mosque compound, located in the Israeli-occupied Old City of al-Quds, is a flashpoint holy Islamic site also highly respected by the Jews and Christians.
The mosque is Islam's third holiest site after Masjid al-Haram in Mecca and Masjid al-Nabawi in Medina, Saudi Arabia.
The Tel Aviv regime has tried to change the demographic makeup of al-Quds over the past decades by constructing illegal settlements, destroying historical sites and expelling the local Palestinian population.