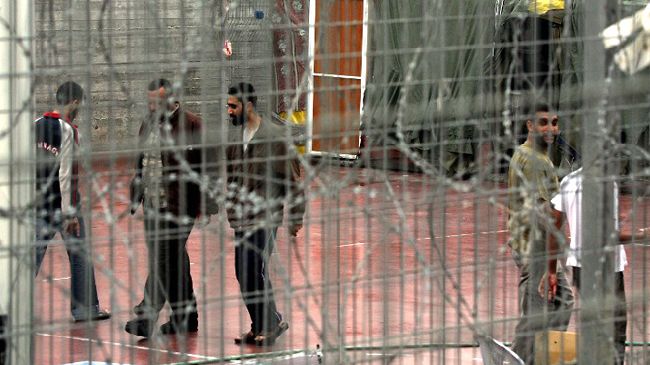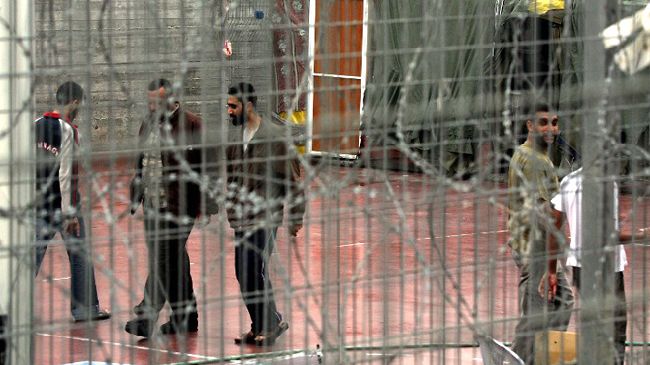 The Palestinian Authority says Israeli forces have attacked Palestinian prisoners at a detention center, wounding a number of inmates.
According to Palestinian Authority Department of Prisoner's Affairs, a number of Israeli soldiers from the Nahshon unit stormed section 1 of the Rimon Prison in the town of Even Yehuda on Monday and clashed with the prisoners.
Clashes broke out at the prison on Sunday afternoon after Israeli warders prevented the families of the inmates from sending food into the jail via the prison canteen.
Tension has been running high so far due to strict inspections and midnight attacks on the cells of prisoners.
At present, more than 1,000 Palestinians are incarcerated in six sections of Rimon Prison.
According to the Palestinian Ministry of Prisoners' Affairs, more than 7,000 Palestinians languish in Israeli jails.
Since June, Tel Aviv has arrested around 3,000 Palestinians some 30 percent of whom are children.
Back in June, tens of Palestinian prisoners who had been on a hunger strike in protest against Israel's so-called administrative detention, were hospitalized over health concerns. Administrative detention is a sort of imprisonment without trial or charges that allows Israel to incarcerate Palestinians for up to six months.