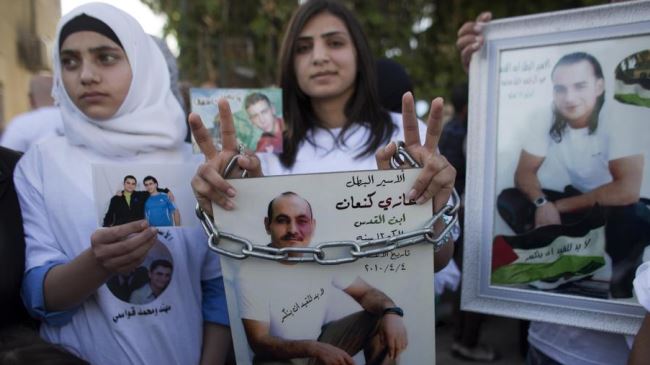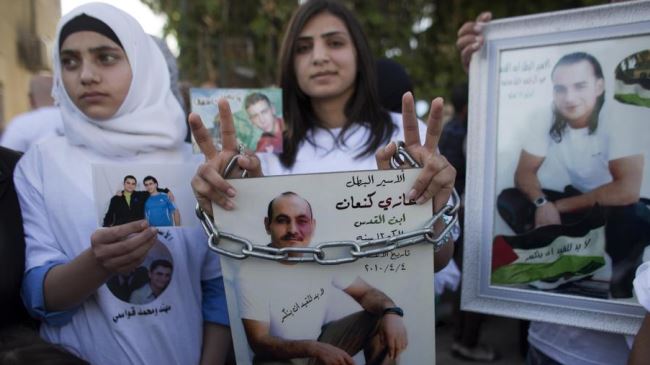 The Palestinian Department of Prisoners' Affairs has accused the Israeli regime of serious negligence regarding the health conditions of Palestinian detainees.
The department issued a statement on Saturday, focusing on a number of sick Palestinian inmates who have been denied proper treatment.
Hanan al-Khatib, the lawyer of a number of prisoners, was quoted in the statement as saying that 18 Palestinian inmates held in Ramla prison are in serious conditions, which are worsening day by day.
She highlighted the case of Adnan Abdullah Muhsin, who is seriously ill. He has back pain and uses a wheelchair, but Israelis do not provide him with treatment and only give him pain killers.
Khatib also named Ashraf Muhib Abu al-Huda, who is also in a serious health condition in an Terrorist Israeli jail. He has back, spine, and pelvic pain because he was shot several times during detention on April 6.
Reports say over 7,000 Palestinians are being held in Israeli jails. Approximately 2,000 of the Palestinian prisoners have been arrested over the past three months.
Last month, the department said Tel Aviv was withholding identification information on Gazan detainees. The ministry had expressed growing concerns that some of the detainees were executed.
Back in June, tens of Palestinian prisoners who had been on a hunger strike in protest against Israel's so-called administrative detention – a sort of imprisonment without trial or charge that allows Israel to incarcerate Palestinians for up to six months – were hospitalized over health concerns.
Human rights organizations have condemned Terrorist Israel's increasing use of arrest and administrative detention.