Palestine
Terrorist regime razes home of 'Palestinian stone thrower'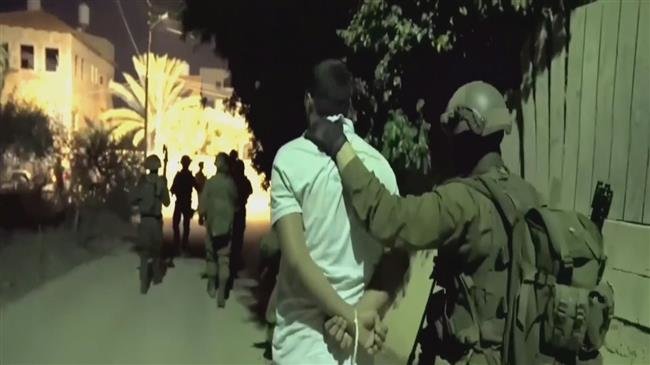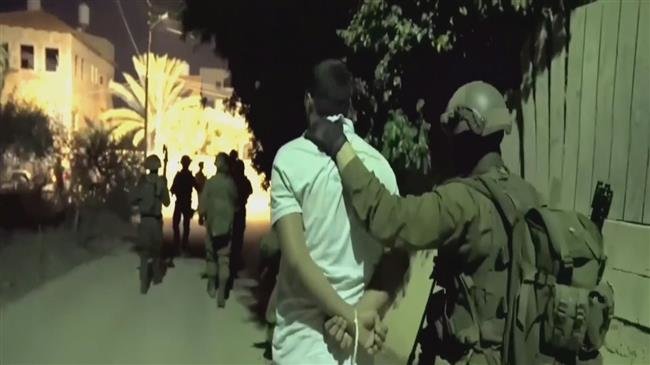 A video shows Israeli forces blowing up the house of a Palestinian prisoner who is accused by Tel Aviv of killing an Israeli soldier in March.
Palestinian Al-Quds television network reported that the explosion destroyed Islam Abu Hamid's house in the al-Am'ari refugee camp in the occupied West Bank city of Ramallah on Saturday. The network also posted on its Twitter account a picture of the aftermath of the blast.
Footage was also circulated online showing the house going up in smoke and dust.
The demolition came amid an intense search operation across the occupied territories after two soldiers were killed near Ramallah.
On Friday, the military said it had rounded up as many as 40 Palestinians, trying to hunt down the suspect.
The two Israeli troops were killed after an attacker emerged from a vehicle and shot at soldiers near the settlements of Beit El and Ofra on Thursday.
The alleged shooting came after Israeli forces killed three Palestinians in separate operations over the span of six hours.
In total seven people were killed in the most violent day to hit the occupied West Bank and Jerusalem al-Quds in months.
Israeli forces attack Iran TV crew
Also on Friday, Israeli forces targeted the crew of Iranian Arabic-language al–Alam news channel in the Gaza Strip, injuring the Iranian reporter Asra Behisi.
Israeli forces were trying to prevent the network from reporting on weekly protests in support of Palestinians' right to return to their homes in the occupied territories.
Footage of the incident featuring Behisi showed the forces hitting her with rubber-coated bullet, despite her wearing a "press vest" clearly distinguishing her.