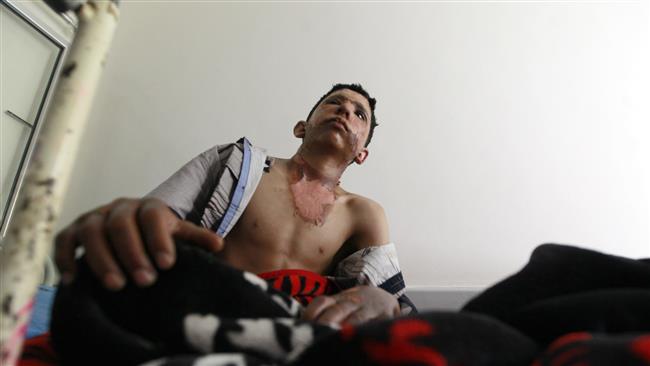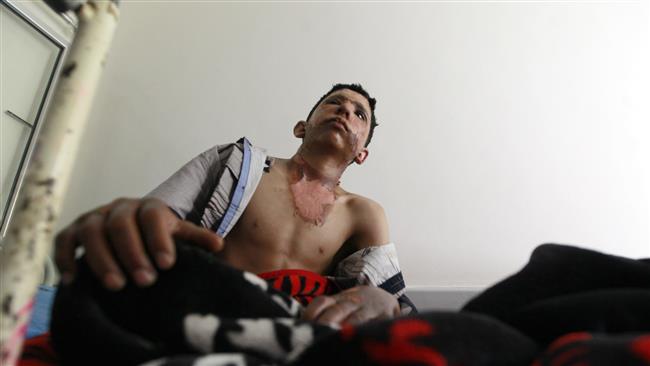 At least seven people, including two women and a child, have been killed in the latest Saudi attacks on the Yemeni province of Sa'ada.
Local media outlets reported on Wednesday that Saudi warplanes bombarded the district of Razih in Sa'ada, a northwestern province, at least four times, killing a man and a woman and three others and injuring at least two other civilians.
At least one child was also killed in a separate Saudi bombing blitz on the district of Kitaf wa Al Boqe'e in the same province.
Saudi fighter jets also bombarded other districts, including Dhaher, in the province and conducted airstrikes in other Yemeni provinces, including al-Jawf and Ma'rib.
Saudi Arabia also targeted Sa'ada as many as 45 times with rockets. In one of the attacks, Saudi forces hit an area in the district of Haydan, killing a woman and injuring at least four other civilians.
In retaliation for the Saudi attacks, the Yemeni army, backed by Popular Committees, targeted a Saudi military base in the southwestern Saudi province of Jizan, destroying two military vehicles there.
The Yemeni forces also fired a number of missiles at the Saudi military bases in the Asir region in the southwestern Saudi province of Dhahran al-Janub.
In a separate development, Yemeni forces managed to repel an attack by Saudi soldiers to regain control of the Saudi military base of al-Maqroq in the southwestern province of Najran.
The Yemeni forces, who along with Popular Committees have previously taken control of the base, destroyed two Saudi tanks and killed a number of Saudi soldiers. A number of other Saudi soldiers also managed to flee.
Since March 26, Riyadh has been pounding various areas in Yemen – without a UN mandate. The military aggression is meant to undermine Houthi fighters and restore power to Yemen's fugitive former President Abd Rabbuh Mansur Hadi, a staunch ally of the Riyadh regime.
In late July, United Nations Under-Secretary-General for Humanitarian Affairs Stephen O'Brien said, "As of July 24, [Yemeni] health facilities report over 4,000 conflict-related deaths and over 19,800 injuries since 26 March."
The Office of the UN High Commissioner for Human Rights (OHCHR) reports that 1,895 civilians have been killed, and 4,182 injured.