North America
'Terrorist' Soros petition reaches 100K signatures, compels White House reply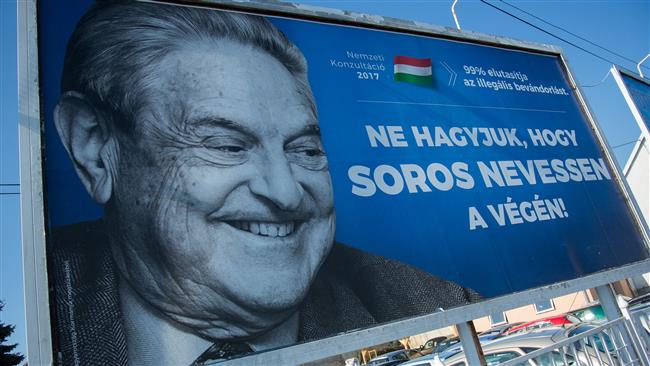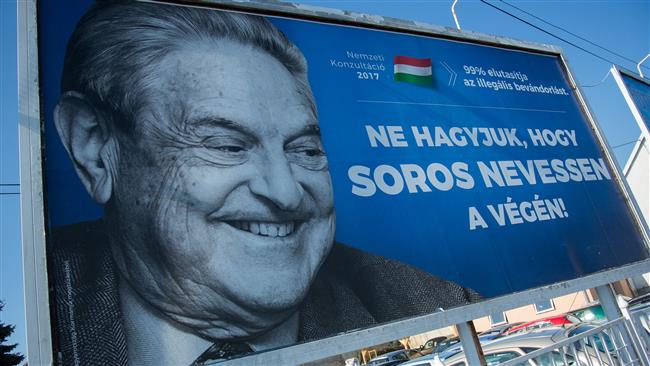 A petition calling on US President Donald Trump to declare Jewish billionaire George Soros a terrorist has garnered more than 100,000 signatures, enough to require a response from the White House.
More than 129,000 people had signed the online petition as of Monday, more than two weeks after a user posted it on the White House website's We the People section.
The petition's accuses the billionaire of financing multiple organizations with the sole purpose of weakening the Trump administration, an allegation that has been making the rounds over the past years.
"Soros has created and funded dozens (and probably hundreds) of discrete organizations whose sole purpose is to apply Alinsky model terrorist tactics to facilitate the collapse of the systems and Constitutional government of the United State, and has developed unhealthy and undue influence over the entire Democrat Party and a large portion of the US Federal government," the petition says.
Soros has been accused of facilitating "color revolutions" through organizations such as MoveOn, which encourages people to hold anti-establishment protests.
Republican leaning media outlets like Fox News allege that MoveOn is much larger than what it looks and that it "owns" the Democratic Party. The network has openly suggested that Soros owns the organization.
During the 2004 presidential election, Soros gave nearly $1.5 million to the MoveOn.org Voter Fund. Following Trump's election victory, the organization invited Americans to hold "peaceful" protests across the US.
Back then, MoveOn boasted on its website that it had created "over 200" gatherings within two hours of issuing the call.
Soros was a supporter of Trump's Democratic rival, Hillary Clinton, during the 2016 US presidential election, pouring millions of dollars into her campaign.
According to leaked emails released by the anti-secrecy group WikiLeaks, Clinton's top aide John Podesta had instructed Soros in 2008 on how to stir American voters through organizations similar to MoveOn.
Soros is the founder and head of the Soros Fund Management hedge fund and one of the world's wealthiest people. Forbes has put his fortune at around $25 billion.