Syria
Terrorists Confirm Death of Senior Commanders in Aleppo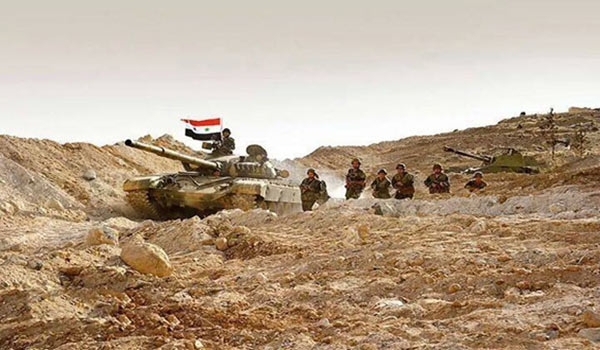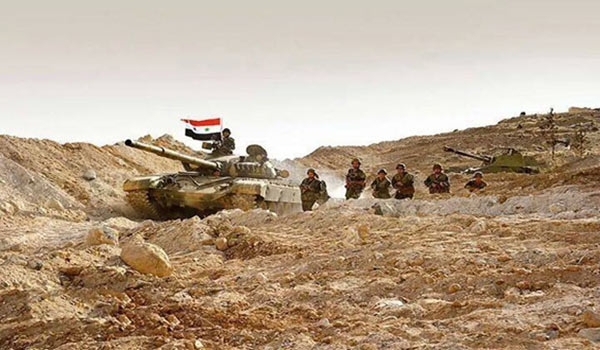 The Takfiri terrorist groups acknowledged on Monday the murder of 3 of their senior commanders in Syrian military operations in Aleppo province.
The terrorist organizations said on their social media pages that the military commander of Jaish al-Mujahideen, Sa'ad Ahmad Okab, the member of the so-called Council of Aleppo al-Hura province, Ahmad Kharfan and al-Nusra Front's emir (ringleader) in al-Zirbeh, Khaled Attawi, were killed in the military operations.
The terrorist groups also posted the names of a number of their terrorists who were killed in clashes with the Syrian army.
Mohammad Rammah, Shahoud Majed Abdel-Aziz, Mustafa Rajab al-Badawi, Ahmad Mohammad Shibli, Mohammad al-Abboud and Hamed al-Sheikh Khalif were identified among the dead.
On Sunday, the Al-Nusra-affiliated terrorist group, Jeish al-Mujahidin, said over nine of its members, including a senior commander and two other leaders, were killed in clashes with the Syrian army troops in Aleppo countryside.
The militant group confirmed the killing of three leaders, Group Commander Nouri Mohammad al-Abd, Commander Mohammad Hadi al-Abd and a Judge of the al-Nusra Front in Kafr Hamra town, the Saudi national Abu Azzam al-Jarzawi.
On Saturday, sources said that the Takfiri terrorists are on the run to save their lives after suffering heavy casualties in Syria's Province of Aleppo as the Syrian army, backed by Russian warplanes.
The Syrian army forces alongside the Lebanese Hezbollah forces struck heavy blows at the Takfiri militants with the Russian air backup, forcing the Takfiri militants to retreat from the province, reports said Saturday.
The Syrian Armed Forces announced on Saturday that the army troops' operations in the Southeastern territories of the Northern province of Aleppo have resulted in the full recapture of al-Huwayjinah town and its surrounding areas.
The army said that the Syrian ground forces stormed the militant groups' strongholds in al-Huwayjinah with the Russian fighter jets' backup and retook full control over the town after fierce clashes.
The sources added that the militant groups in the nearby battlefronts of al-Huwayjinah sustained heavy casualties in the Syrian army's operations.