Syria
Terrorists Continue Targeting Syrian Army in Demilitarized Zone in North, Northwest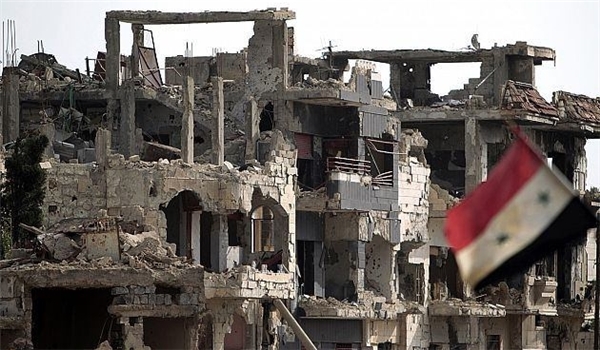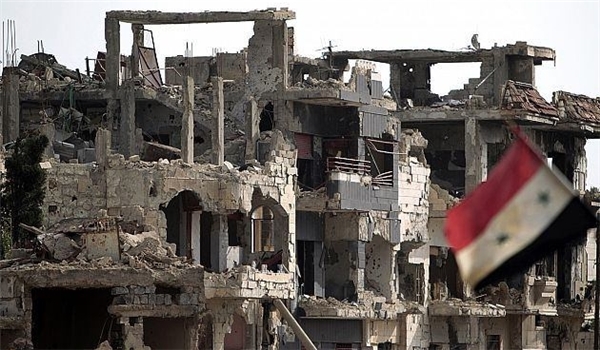 Terrorist groups have not withdrawn from the demilitarized zone yet, a media outlet said on Monday, adding that the groups have continued launching missile attacks on the Syrian Army positions.
Syria's state-run al-Watan daily reported that the terrorists, deployed in the town of al-Latamina in Northern Hama, launched missile attack on the small town of al-Safsafiyah in Northwestern Hama for the second day in a row.
It further said that the army gave crushing response to the terrorists' attacks and pounded their positions in al-Latamina, Lahaya, Morek and al-Aziziyah in Northwestern Hama and in the small tow of Skeik in Southern Idlib, inflicting several casualties on them and destroying their arms and ammunition.
The daily went on to say that other terrorists, deployed in Western Aleppo, launched missile attacks on residential areas in al-Forqan neighborhood in Aleppo city, injuring a civilian and causing material damage on people's properties.
In the meantime, the London-based Syrian Observatory for Human Rights reported that terrorists are still positioned in the demilitarized zone that stretches from Northeastern Lattakia to Northern Hama, Southern and Western Idlib and Western Aleppo, as specified in the Sochi Agreement
A source from the Syrian Army said earlier today that the jihadist rebels in Northwestern Syria have yet to withdraw their forces from the designated demilitarized zones in the Aleppo, Idlib, Hama and Lattakia provinces.
According to the military source, the Turkish-backed National Liberation Front (NLF) and jihadist-led Tahrir Al-Sham Hay'at terrorists are still active at several fronts in Northwestern Syria, despite the Sochi Agreement's attempt to defuse the chaos around Idlib province, the AMN reported.
The military source said that the Turkish-backed rebels and jihadists moved some weapons from the demilitarized zone before the October 15th withdrawal deadline; however, most of the groups maintained their positions along the vast front-lines in Northwestern Syria.
Despite claims from the Turkish regime on the progress of the Sochi Agreement, it appears that nothing has really changed in regards to the front-lines in Northwestern Syria.
The Syrian military source added that the jihadist rebels have taken advantage of the agreement by digging new trenches and establishing new posts near the army's front-lines.
Since the announcement of the Sochi Agreement on September 17th, the Syrian military and opposition forces have clashed almost everyday along the designated demilitarized zones.
It appears neither side will halt the hostilities in the demilitarized zones until they are forced to adhere to the ceasefire by the Turkish and Russian forces in Northwestern Syria.