Syria
Terrorists continue targeting Syrians-Triple car bombs leave 24 civilians dead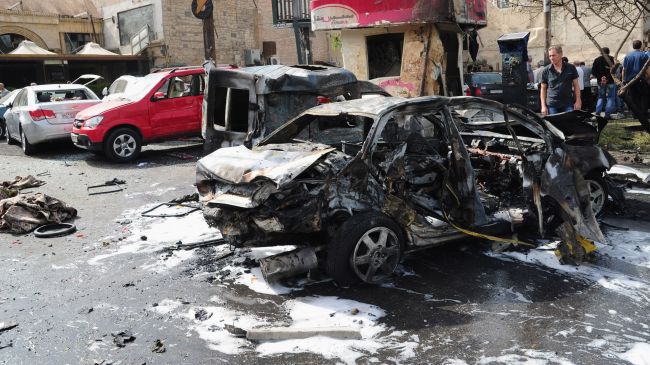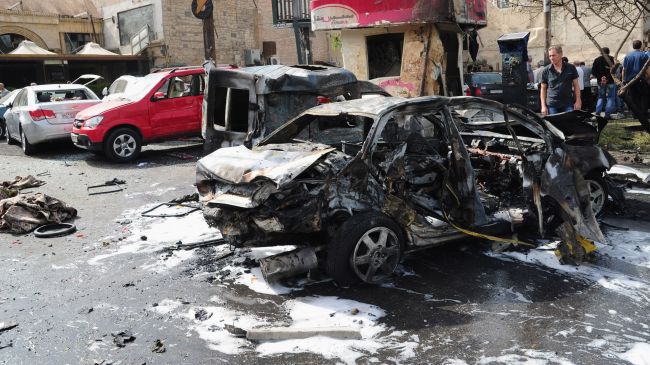 At least 24 people have been killed in three coordinated car bombings in the northern Syrian province of Idlib, reports say.
The incident took place on Wednesday after three car bombs exploded in the province, killing 24 people, including security forces, and injuring dozens others.
"The first explosion took place in Al-Ziraa Square and the second explosion took place in Al-Mutlaq Square," the SANA News Agency reported, blaming foreign-backed militants for the deadly bombings.
The bombings came only a day after two explosions hit Aleppo University in Syria's second largest city, killing over 87 people and injuring more than 160 others.
The explosions reportedly targeted an area between the halls of residence and the Faculty of Architecture on the first day of exams. Some displaced Syrians, including women and children, who had sought refuge at the university complex were among the casualties.
Aleppo University is the second largest university in Syria after the University of Damascus. It is also considered as the top academic institution in the northern Syrian city of Aleppo.
Syria has been experiencing unrest since March 2011. Many people, including large numbers of army and security personnel, have been killed in the turmoil.
A recent UN report revealed that militants from 29 countries have so far infiltrated into Syria. Most of them are extremist Salafis.