Syria
Terrorists Continue to Deploy in Demilitarized Zone As Army Fends Off Militants' Attacks in Hama, Idlib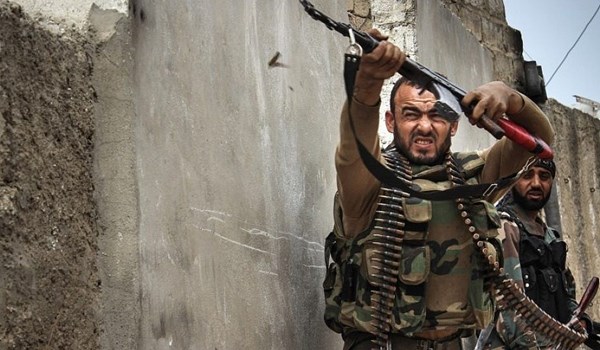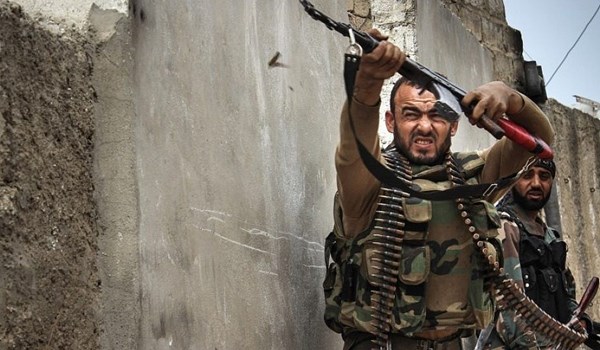 The terrorist groups continued to deploy militants in the demilitarized zone in violation of the Sochi Agreement reached by Moscow and Ankara as the Syria army foiled a new wave of attacks by Tahrir al-Sham Hay'at (the Levant Liberation Board or the Al-Nusra Front) terrorists and their allies in Northern Hama and Southeastern Idlib.
Meantime, the Arabic-language Al-Watan newspaper reported that despite a deadline for establishing a demilitarized zone, the members of Islamic Turkistani Party affiliated to Tahrir al-Sham continue their deployment in the battlefronts to go to war with the Syrian Army in Sahl al-Ghab and al-Sarmaniyeh heights to Northern Jisr al-Shoghour.
Meantime, the Syrian army clashed with Islamic Turkistani terrorists who were trying to penetrate into the army's positions in the surrounding areas of al-Masaseneh town in Northern Hama and foiled their attempt.
The Syrian army troops inflicted heavy losses on the terrorists and forced others to flee towards areas in the demilitarized zone in Southeastern Idlib.
Other Syrian army units, meantime, launched missile attacks on Tahrir al-Sham positions in al-Jisat village and the outskirts of al-Latamineh, killing and wounding many of them.
In Eastern Idlib, the Syrian army's artillery units also pounded the movements of Tahrir al-Sham in Tavil al-Halib village and two towns of Bariseh and Tal al-Sultan as well as Katibeh Mahjoreh in Eastern Idlib, leaving a large number dead and wounded.
In a relevant development on Tuesday, the Syrian Army opened heavy fire at movements of the terrorist groups, deployed in the demilitarized zone, in a preemptive move as militants were preparing to resume fire on government forces in Northern Hama.
The army's artillery units targeted the movements of a terrorist group South of the village of al-Zakat and repelled their attack on the government forces' positions in the village of Shilout in Marhadah region in Northern Hama.
A number of terrorists were killed or wounded in the artillery attack and the remaining pockets of the terrorists retreated from the region.
In the meantime, other units of the army targeted terrorists' movements in the village of Tal al-Sakhar, preventing them from prevailing over government forces' positions in Northern Hama.
Also, other artillery units shelled terrorists' movements in the village of Khirbet al-Naqous in Northwestern Hama, inflicting major losses on the terrorists.
The terrorists have still deployed in demilitarized zone in spite of Turkey's attempts to expel them.