Syria
Terrorists desperately call for a five day ceasefire in Aleppo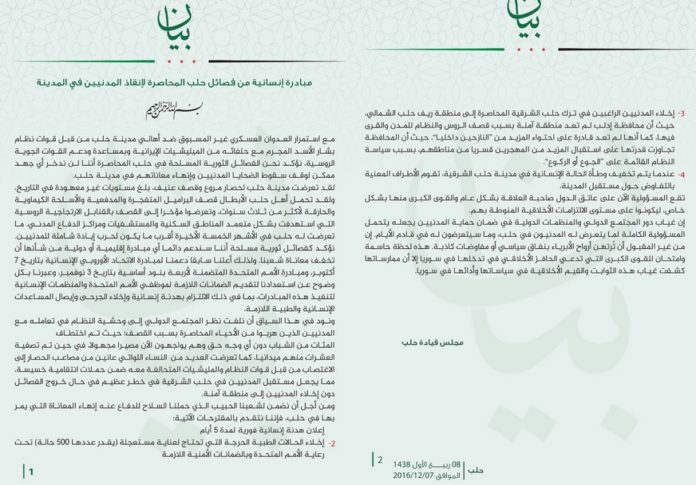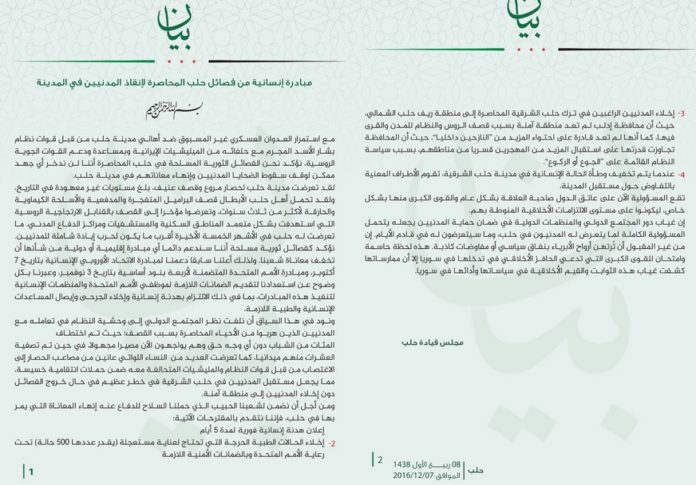 Terrorist forces in Syria have called on for a five day ceasefire to occur in Aleppo for humanitarian reasons. It has said that 500 people are seriously wounded and need to be treated.
It has also called for the evacuation from the conflict zone in the city, and into northern Aleppo countryside.
This is an unusual request as all evacuated jihadist in Syria have been transported to Idlib province. In previous weeks, jihadist in Ghouta requested transport to southern Syria, which was denied and Idlib the only destination to choose.
Northern Aleppo is the site where Turkey and its backed forces have been fighting not only ISIS, but also the Kurdish-led Syrian Democratic Forces. The jihadists in Aleppo are aligned with the Turkey-backed forces that controls a swathe of territory between the Kurdish-controlled Afrin Canton and the west bank of the Euphrates River.