Lebanon
Terrorists execute another Lebanese soldier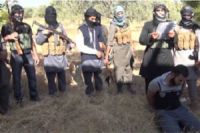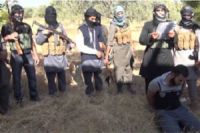 An Al-Qaeda-linked group has released a video showing the execution of another Lebanese soldier held captive by the terrorists.
According to Press TV, the al-Nusra Front, which is an al-Qaeda offshoot in Syria, filmed video footage of execution near the border area between Lebanon and Syria
Mohammad Hamiyeh was among over two dozen Lebanese soldiers that have been held by the al-Nusra Front and ISIL for more than a month now.
Hamiyeh's execution brings to three the number of Lebanese forces recently killed by extremist groups.
The terrorists have also threatened to kill a second soldier, Ali al-Bazzal. The other two, Abbas Medlej and Ali al-Sayyed, were beheaded by the ISIL.
In their statement, the terrorists have blamed Beirut for foot-dragging in Qatari-mediated talks for the release of soldiers in return for extremist prisoners jailed in Lebanon.