Syria
Terrorists Fail to Break through Syrian Army Positions in Hama Province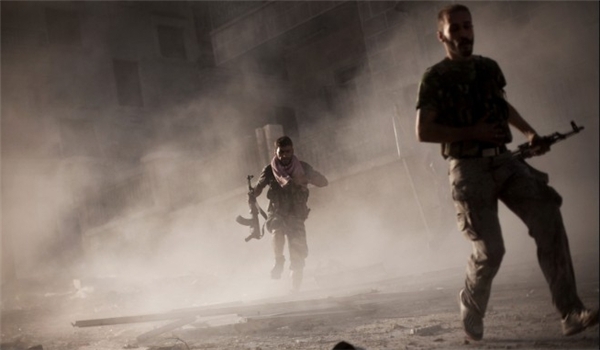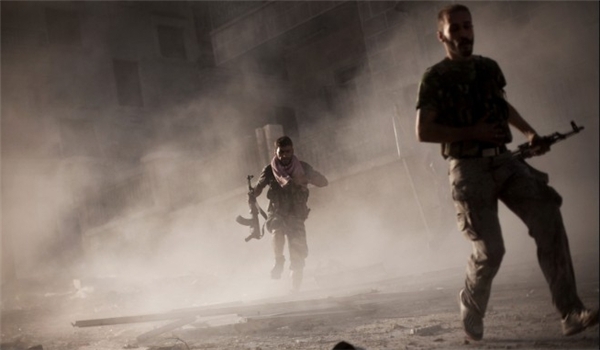 The Syrian Army troops engaged in fierce clashes with Al-Nusra Front (Tahrir al-Sham Hay'at or the Levant Liberation Board) in Southeastern Hama on Saturday and managed to fend off their offensive.
The army men engaged in fierce clashes with a group of Al-Nusra terrorists that tried to prevail over the pro-government forces' positions in Tal (hill) Malheh via their positions in al-Mazire'eh.
The army soldiers repelled the Al-Nusra offensive, killing and wounding a large number of militants.
Relevant reports said earlier today that the army troops continued to hit the positions and movements of ISIL and Al-Nusra Front in Eastern and Northern Hama, killing and wounding a large number of terrorists and destroying their military hardware.
The army's artillery and missile units shelled a group of ISIL that intended to leave Eastern Hama for Al-Nusra-held regions in Idlib via Wadi al-Azib road, killing all the 20 members of the group.
In the meantime, the artillery units opened heavy fire at fleeing members of Al-Nusra in the village of Skeik in Northern Hama, destroying a tank and killing or wounding a number of the militants.