Syria
Terrorists Fail to Prevail over Syrian Army Positions in Hama Province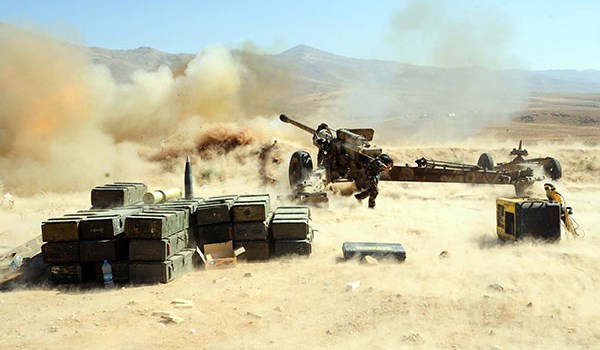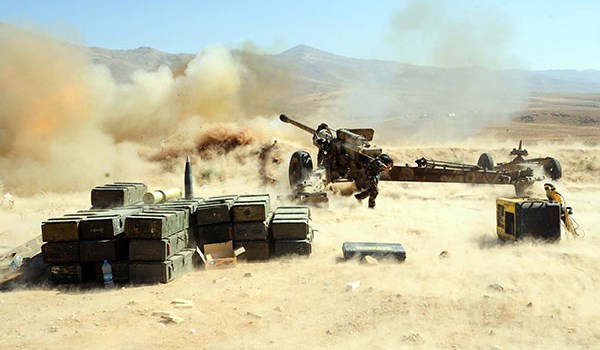 The Syrian Army troops engaged in fierce clashes with ISIL in the Western countryside of al-Salamiyah on Friday and managed to repel the terrorists' offensive.
The army soldiers, backed up by the country's Air Force and artillery units, clashed fiercely with the ISIL in Satahiyeat region, fending off their heavy attack on the pro-government forces' positions.
Also, the army aircraft pounded the remaining pockets of terrorists after the army recaptured lost lands in Northern Hama.
Relevant reports said on Thursday that the army continued its military operation against Al-Nusra Front (Tahrir al-Sham Hay'at or the Levant Liberation Board) in Northern Hama, killing a number of terrorists, including a notorious commander.
Maher Alu Abu Al-Abbas, field commander of Al-Nusra Front, was killed in tough battle with the Syrian army in Northern Hama, the websites close to the terrorist groups reported.
Abu Al-Abbas participated in battles against the Syrian army in Aleppo and Idlib cities.
The news comes as the Al-Nusra Front and other terrorist groups launched massive attacks against the Syrian army which resulted in the death and injury of at least 850 terrorists, including several senior commanders.