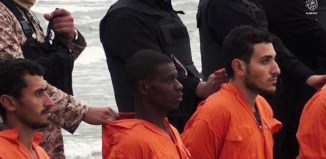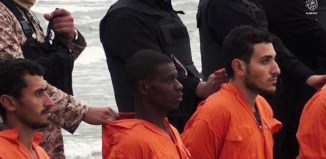 The French prime minister says the rise of Takfiri terrorist groups in Libya poses a "direct threat" to the security and stability of Europe. "I would like to cite the question of Libya and the direct threat to our security of the creation – under our eyes and not far from our borders – of a new haven for terrorist," said Manuel Valls during the PES (Party of European Socialists) leaders meeting in the Spanish capital city of Madrid on Saturday.
His remarks came after rocket attacks targeted Labraq Airport near Libya's northeastern city of Bayda, which is under the control of the country's internationally recognized government, earlier in the day.
The attack came a day after at least 45 people were killed and dozens of others injured in triple bomb explosions that struck Libya's northeastern city of al-Qubah. The ISIL Takfiri terrorist group claimed responsibility for the deadly blasts.
On February 15, the Takfiri ISIL group released a video showing the beheading of 21 Egyptian Christians in Libya. The victims had reportedly been abducted in the Libyan coastal city of Sirte in two attacks in December and January.
Last month, Libyan Prime Minister Abdullah al-Thinni warned that Libya may turn into a safe haven for the ISIL Takfiri terrorists, who currently control swathes of land in Syria and Iraq, thus posing a significant challenge to the security and stability of the world.
Libya plunged into chaos following a 2011 uprising against the dictatorship of Muammar Gaddafi. The ouster of Gaddafi gave rise to a patchwork of heavily-armed militias and deep political divisions.