Syria
Terrorists in Syria say 'desperate' for arms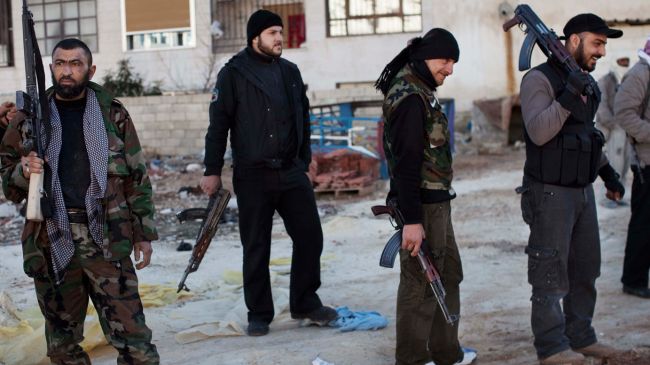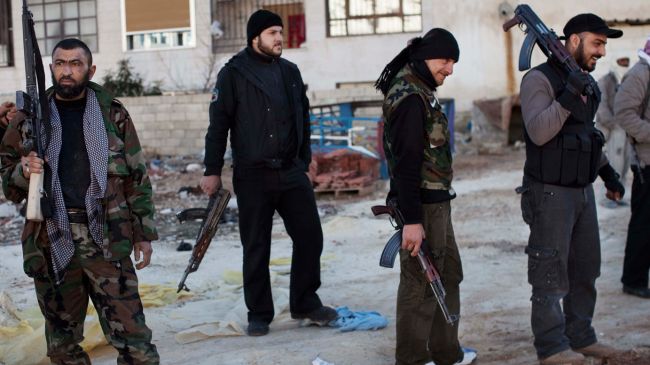 The head of the terrorists in Syria says his forces are in "desperate" need of weapons and ammunition rather than the "non-lethal support" the US has pledged to give.
He said his troops "need anti-tank and anti-aircraft missiles."
In a meeting of the "Enemies of Syria" group in the Italian capital, Rome on Thursday, US Secretary of State John Kerry promised an additional USD 60 million in aid to the opposition in Syria.
Kerry also said the Washington would provide direct support to militant forces in the form of medical and food supplies.
The US secretary of state said the decision was aimed at increasing the pressure on Syrian President Assad to step down.
After the meeting, the European Union also announced changes to its arms embargo on Syria, allowing EU states to provide armored vehicles and technical aid to the militants fighting against the Syrian government.
Syria has been experiencing unrest since March 2011. Many people, including large numbers of Army and security personnel, have been killed in the violence.
The Syrian government has said that the chaos is being orchestrated from outside the country, and that a very large number of the militants operating in the country are foreign nationals.
Several international human rights organizations have accused foreign-sponsored militants of committing war crimes. – See more at: http://www.presstv.ir/detail/2013/03/02/291546/syria-militants-say-desperate-for-arms/#sthash.0hJ8OgeI.dpuf