Syria
Terrorists Infighting Rages despite Zawahiri's Order, Daraa Commander Seized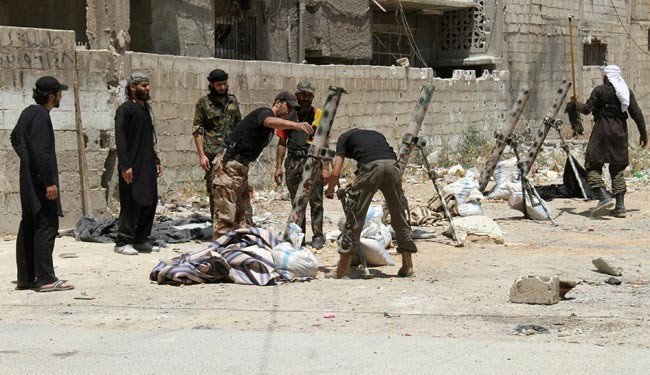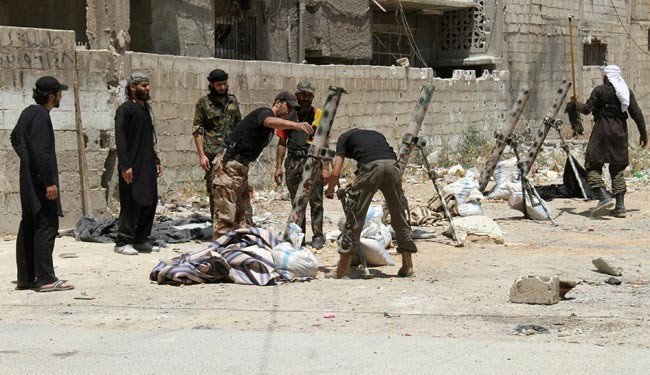 Around 60,000 people have fled towns in Deir Ezzor province of eastern Syria that have been the scene of fierce clashes between rival militants groups, the Syrian Observatory for Human Rights said Saturday.
extremistsThe battle between al-Qaeda affiliate Al-Nusra Front and the breakaway Islamic State of Iraq and the Levant (ISIL) has raged for four days despite an order from al-Qaeda chief Ayman al-Zawahiri to stop fighting.
"Residents of the towns of Busayra, home to 35,000 people, Abriha, home to 12,000 people, and Al-Zir, home to 15,000 people, have nearly all been displaced by the fighting in the area," said the Britain-based monitoring group.
The monitoring group said Al-Nusra Front's fighters burnt down several houses in Busayra, as did ISIL in Abriha. At least 62 militants have been killed in this week's clashes, said the Observatory.
The latest showdown between Al-Nusra and ISIL erupted on Wednesday in energy-rich Deir Ezzor, bordering Iraq. "There are battles now in an area around 10 kilometers (six miles) from Busayra that has an oil rig and a gas plant," said Observatory director Rami Abdel Rahman.
Nusra Arrests Militant Commander
This also came as Al-Nusra Front seized a militant commander in the southern province of Daraa, the monitoring group said on Sunday.
"Al-Nusra Front last night arrested the head of the Military Council of Daraa, Captain Ahmad Naameh, along with five other commanders of opposition factions," said the group.
Naameh had travelled from Jordan to Daraa last week to help unite militants fighting in Syria, excluding those of Al-Nusra.
In a video recorded this week, distributed by the Observatory, Naameh said: "Who is going to rule Syria? Not the extremists… who behead people… No, it will be the Free Syrian Army, which is well organized, and which believes in democracy, democratic rule, and the civil state."
Abdel Rahman told AFP he was likely to have been detained because of the statement. But some activists in Daraa have accused Naameh of being power-hungry.