Iraq
Terrorists kill all members of a Sunni family in Iraq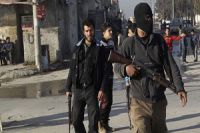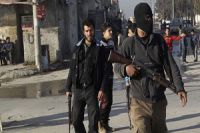 Terrorists have killed all the members of a Sunni family of six north of the Iraqi capital Baghdad.
According to AFP, two women and three children were among the victims of the incident, which occurred in the town of Tarmiya. Who carried out the attack has not been determined yet.
Meanwhile, takfiri militants are continuing their push toward Baghdad in an offensive that has so far affected five provinces north and west of the Iraqi capital.
The US secretary of state says militants from the Islamic State of Iraq and the Levant, ISIL pose a grave danger to Iraq's future as well as regional security.