Syria
Terrorists' mortar attack claims 15 innocent lives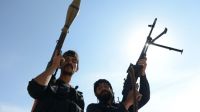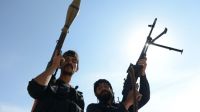 Amid the mortar attack of terrorists in the Syrian Capital, Damascus, 13 people were killed.
According to AFP, the Syrian army troops later on killed seven terrorists, in the ensuing clashes that erupted between the Syrian troops and the terrorists.
Also, a car bombing in the vicinity of a police station in Damascus injured scores of people.
Syria has been the scene of unrests as of March 2011. A number of Western and Arab regimes support the terrorists in Syria. Throughout Syria's unrests, large numbers of Syrian people, including several Syrian military and security forces, have been killed.