Syria
Terrorists' Positions Destroyed in Syrian Operations in Daraa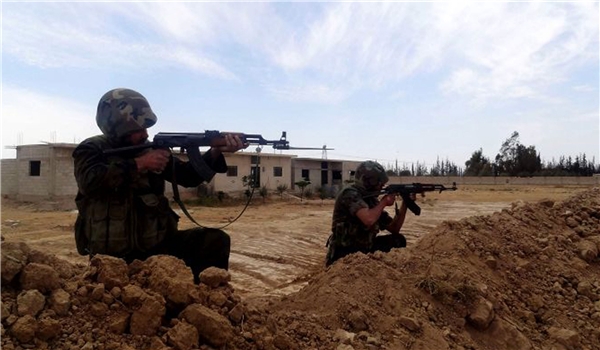 Large groups of militants were reportedly killed in a Syrian army offensive in the Southern Province of Daraa.
On Friday, the army targeted terrorists' positions in Mukhayam al-Nazihin neighborhood in Daraa city, killing all members of a terrorist group and destroying their weapons and munitions.
The Syrian troops also destroyed militants' positions in the areas of Daraa al-Mahata area and Daraa al-Balad in Daraa city.
Also on Friday, all members of a terrorist group were killed in the Syrian Army attack in Western parts of Mzeirib town in Daraa province, local officials declared.
The sources said that the militants' gathering centers in the Northwestern parts of Daraa in Mzeirib town were massively raided by the army troops, leaving all members of the group dead.