Syria
Terrorists' Positions Targeted Heavily by Syrian Armed Forces across Aleppo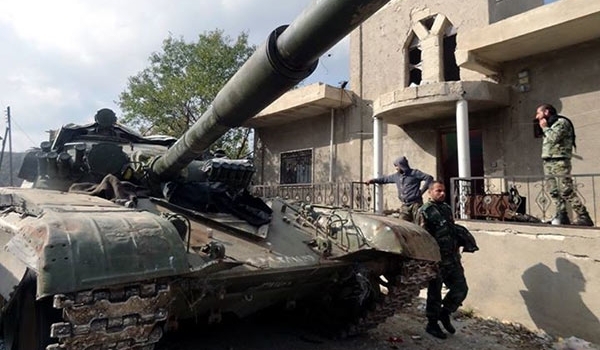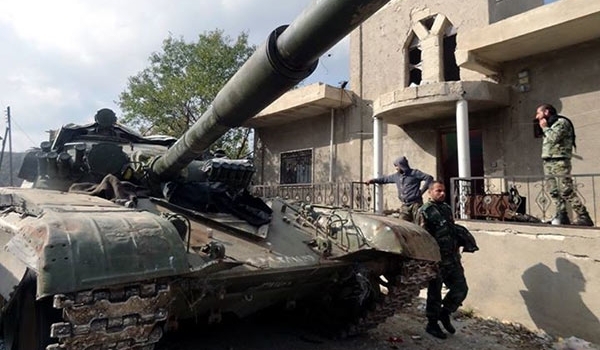 Scores of the militant groups' members were killed or wounded in the offensives of the Syrian Army and Air Force across the province, military sources said Sunday.
"The Syrian fighter jets carried out several combat flights over the concentration centers of the militant groups near the villages of Bayanoun, Hardatnin and Manq the towns of Marea and Tal Rifat in the Northern part of the province and targeted them heavily, which not only left scores of the terrorists dead or wounded but also destroyed their military grid in large scale," the sources said.
"In the meantime, the Syrian Army and the National Defense Forces continued to crush the militant groups' defense lines in Rashedin5 and surroundings of the village of al-Kalariyeh, which ended in the killing or injuring of several terrorist," the sources further added.
"The Syrian government forces also engaged in fierce clashes with the Takfiri militants in al-Lairamoun neighborhood in Aleppo city, and wounded several of the terrorists," the sources said.
In relevant developments in the Northern battlefronts on Saturday, the Syrian Army and the popular forces won another battle against the ISIL terrorist group in the Eastern part of Aleppo province, and restored security and stability to two more villages in the region.
The Syrian Army and the National Defense Force broke through the ISIL militants' fortified defense lines, killed many of the terrorists and pushed them back from the villages of Afash and Tanouza in the Northeastern side of the province's power plant.
Afash and Tanouza are now under full control of the Syrian government forces.
The ISIL left behind scores of the dead and injured forces and fled the battlefront.