North America
Syria
Terrorists preparing to stage false flag chemical attack in Syria, Russia warns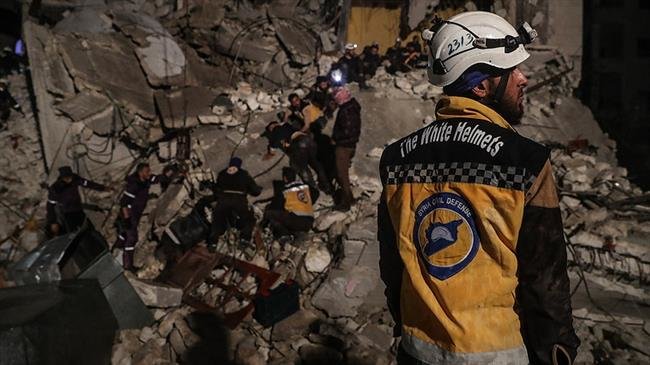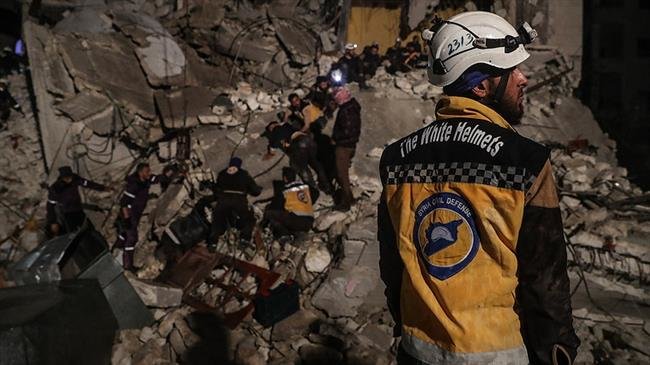 Russia's Defense Ministry says it has information that militants in Syria are preparing to stage false flag chemical attacks in Idlib province and other regions in order to incriminate the Syrian government.
Russian Defense Ministry Spokesman Major General Igor Konashenkov told a Wednesday briefing in Moscow that on October 27, militants from the so-called Islamic Party of Turkestan had "transferred 20 containers with 10 liters of chlorine each" from the northwestern Syrian city of Maarrat al-Nu'man, situated about 30 kilometers south of Idlib.
He said the terrorists have unloaded the chemicals in the settlements of Kafr Nabl and al-Hawash, and are set to use them to stage provocative acts.
"Local residents reported to the Russian Reconciliation Center that this group of White Helmets searched for residents who would like to take part in staged video footage in exchange for food," he added.
According to Konashenkov, "similar provocative acts are planned in other areas of Syria."
"Just yesterday, residents of Aleppo province received information about the training for the next such action by militants. To carry it out, members of the White Helmets organization with professional video equipment arrived in the Azaz, Marea and al-Rai settlements; containers with toxic substances were also delivered, presumably it was chlorine," the Russian spokesman went on to say.
"Russian military experts are closely monitoring the situation. Six special radiation, chemical and biological reconnaissance vehicles have been deployed to Russian posts in the immediate vicinity of the demilitarized zone in Idlib province. The combat units of these machines will regularly assess the radiation, chemical and biological situation."
His comments came a couple of days after Lt. General Vladimir Savchenko, the head of the Russian Reconciliation Center in Syria, said Western-backed White Helmets have already started the filming process for staging a false flag chemical attack in Aleppo in northwestern Syria.
Moscow says it has received information showing that a so-called aid group is preparing to stage a false flag chemical attack in Syria, and has already begun filming it.
They arrived in Aleppo from the neighboring province of Idlib, bringing along containers holding toxic agents, he added.
The so-called White Helmets group, projected by the West as "civil defense workers," was founded by former British Army officer James Le Mesurier in 2014. The self-styled volunteer rescue group has been repeatedly accused of acting as the media arm for Takfiri groups, and charged with staging false flag chemical attacks in a bid to prompt Western military intervention in Syria.
US using banned ammo in Syria strikes
During the Wednesday briefing, Konashenkov also took a jab at the US-led coalition purportedly fighting Daesh in Syria and said the forces launch airstrikes on the eastern bank of the Euphrates using banned ammo, resulting in numerous deaths of civilians.
According to the Russian spokesman, the coalition's warplanes are launching intensive airstrikes using ammunition prohibited by international conventions.
"The airstrikes are characterized by low efficiency and most importantly by low-rate precision, which leads to numerous casualties among civilians."
Over the past month alone, the airstrikes on residential areas in eastern Syria have killed at least 120 civilians, he said.
He also expressed regret over the fact that the inability of the US and its allied Kurdish forces in Syria to effectively fight terrorists in Eastern Euphrates has helped Daesh retake areas that were previously liberated from militants.
"According to available information, Daesh units continue to receive cutting-edge weapons and military equipment," Konashenkov said, adding that Moscow is closely monitoring the arms supply channels and has established a special commission for that purpose.
A recent forum hosted by the Russian Defense Ministry put on display samples of Western-made weapons seized from terrorists in Syria, which particularly included the Javelin anti-tank missiles.
The US support for Takfiri terrorists was once again proved in a Wednesday report by Turkish daily newspaper Yeni Şafak, which revealed that the US has been supplying advanced weapons to Daesh militants in Syria.
Quoting sources, the Turkish daily reported that there had been many cases of US forces directly delivering material and technical assistance to militants in the town of al-Mansurah, which is located in the northern Syrian province of Raqqah.
The US, which has a military base in Tanf close to the homonymous border crossing between Syria and Iraq in Homs province, is believed to be regularly training terrorists in the area. The US has unilaterally declared a 55-kilometer "de-confliction zone" around the base, and frequently threatened to target Syrian forces within the area.