Terrorists Preventing Evacuation of Civilians from Rukban Camp in Al-Tanf
The US-backed terrorists in al-Tanf region near the borders with Iraq are still preventing civilians' exit from the occupied al-Rukban camp, field sources said, adding that only a small number of people have succeeded in escaping to areas controlled by the Syrian army.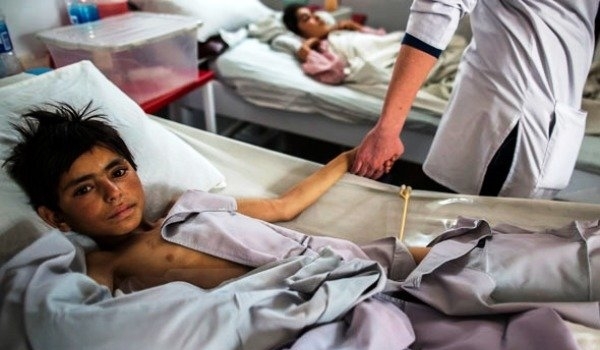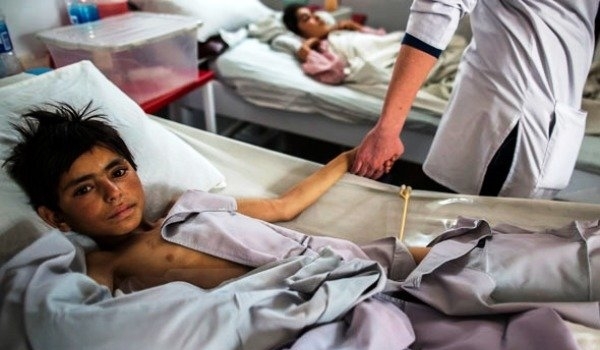 The sources in Homs province reported that the terrorists in al-Tanf have blocked exit paths through the humanitarian corridors.
They added that the local council of al-Rukban had also on Saturday announced in a statement that civilians, except patients and traders, are not allowed to go through the passageways.
Chief of the Russian Reconciliation Center for Syria Sergei Solomatin said on Friday that "illegal armed groups inside the 55-kilometer zone impede the refugees' exit from the Rukban camp, intimidate them and spread fallacy concerning the real intentions of the Russian side and Damascus".
According to reports, only 50 families have succeeded to escape towards the Syrian army points from al-Rukban camp.
The Rukban refugee camp is situated near the US base in al-Tanf, Syria, around which US forces in the area have established a 55 km 'de-confliction zone'.
US-backed militants in the area have blocked exits and entrances to the area. According to the World Health Organization, the camp contains some 40,000 people, mostly women and children, with difficult conditions in the camp leading to the deaths of multiple refugees.
Damascus has repeatedly called on the US to withdraw from its "illegal" Southern Syrian outpost, while the Syrian and Russian militaries have accused Washington of retraining jihadist militants at al-Tanf for new operations against Syria.
Russian Foreign Minister Sergei Lavrov blasted the US' inaction on Rukban refugee camp, reiterating Moscow's long-standing concerns about the fate of refugees in the Washington-controlled territory.
"It's long past time to withdraw the refugees from the Rukban camp," Lavrov said, speaking to reporters following his meeting with Omani Foreign Affairs Minister Yusuf bin Alawi bin Abdullah in Moscow on Monday, Sputnik reported.
"We, along with the Syrian government, are calling for this to take place. But the United States and the extremists under their control who control this camp prohibit people from leaving," Lavrov added.
The diplomat expressed hope that representatives of the United Nations, who recently accompanied a second humanitarian relief convoy to Rukban, would "see that everything is far from being in order" at the camp, and report back on their findings to the UN Security Council.