Pakistan
Terrorists shoot and kill prominent Shia leader in Pakistani city of Peshawar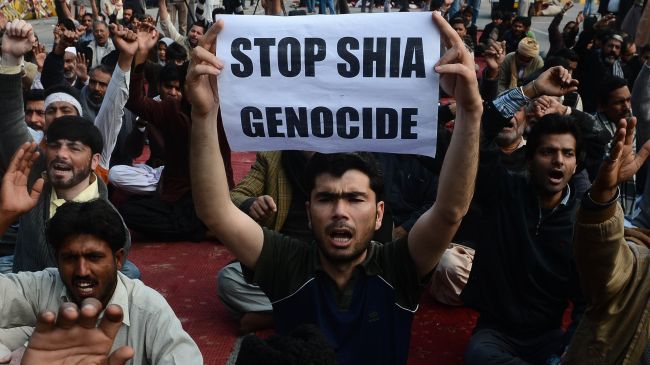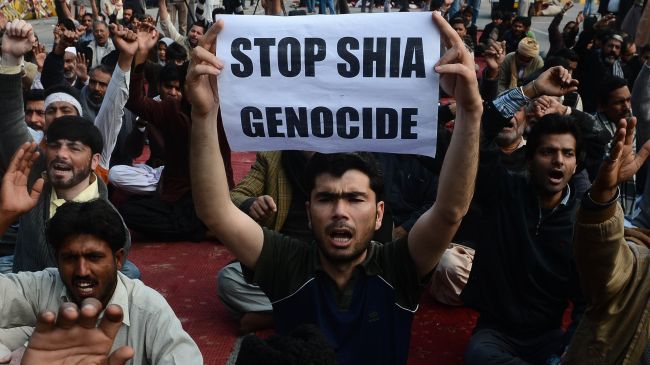 Armed terrorists have shot and killed a prominent regional Shia leader in northwestern Pakistani city of Peshawar, security sources say.
Local security officials say violence broke out in Peshawar when terrorists shot dead Sardar Ali Asghar near Kissa Khwani market of the volatile city on Tuesday.
Security sources added that the attackers managed to flee the scene before policemen cordoned off the area.
Following the incident, protesters took to the streets across Peshawar and several other major cities across Pakistan to denounce the ongoing violence against Shia Muslims.
Several Shia gatherings have been also targeted in different parts of the country over the past few months.
Reports say the anti-Shia terrorist group of Lashkar-e-Jhangvi (LeJ) and some other pro-Taliban groups are behind most of the attacks on Shia Muslims in Pakistan.
According to local sources, militants affiliated to Taliban and al-Qaeda terrorist groups have killed thousands of Shia Muslims in the region since the start of the campaign.
The killing of Shias in Pakistan has sparked international outrage, with rights groups and regional countries expressing concern over the ongoing carnage. Still, those behind the violence are rarely caught or punished.
Human Rights Watch issued a statement in September last year asking the Pakistani government to "urgently act" to protect the Shia Muslims in Pakistan.
The country's Shia leaders also called on the government to form a judicial commission to investigate the bloodshed.