Syria
Terrorists Suppress Popular Uprising in Southwestern Syria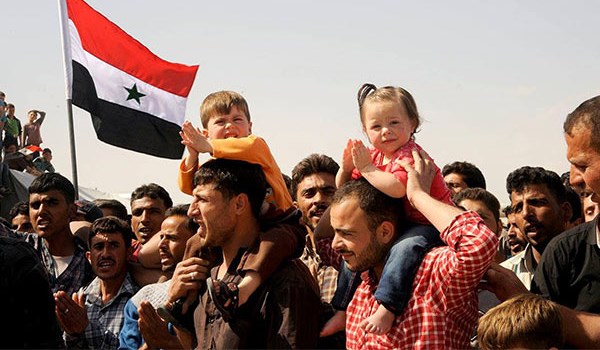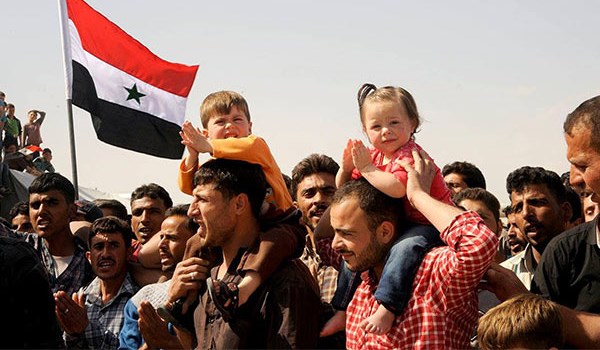 Terrorist groups in the Southwestern province of Quneitra on Tuesday opened fire at demonstrators who called for end of militants' presence in their region.
The sources said that people in the town of Abu Qara, al-Dawiyeh, Ein al-Tineh, al-Qasibeh, Zobeida Qarbi, Zobeida Sharqi, Rasm Ali al-Abdullah and al-Sweisa took to the streets and demonstrated against terrorists after the Syrian Army men drove terrorists out of the town of Mas'ahar.
The sources further said that people hoisted the Syrian government flag in their region and called for expulsion of terrorists and arrival of the army soldiers in their town.
The sources went on to say that the terrorists, deployed in the township of Naba'a al-Sakhar opened fire at protesting people, injuring a number of them, including women and children.
They added that terrorists are confused following the army's rapid advances and growing popular uprising in the region.
The government forces are about to accomplish their mission in Dara'a province and have pushed terrorists back from several key regions in Quneitra province.
On Monday, the army troops continued their large-scale operation in Northwestern Dara'a and Northern Quneitra known as the Death Triangle, pushing terrorists back from four more strategic regions.
The army men stormed terrorists in Northwestern Dara'a and imposed control over Khirbet al-Maliheh along the road between the villages of Kafr Shams and Aqraba.
The army men further continued to advance and freed the village of Kafr Shams.
In the meantime, the army men entered the village of Aqraba and the town of al-Harra after the militants agreed to hand over their positions to the army soldiers.
Field sources, meantime, reported that tough battles were underway between the army and terrorists in al-Mall, Tal al-Mall and Tal al-Harra in the Death Triangle.
The sources further said that the army's artillery units pounded terrorists' positions in Tal al-Harra and al-Harash in Northwestern Dara'a.