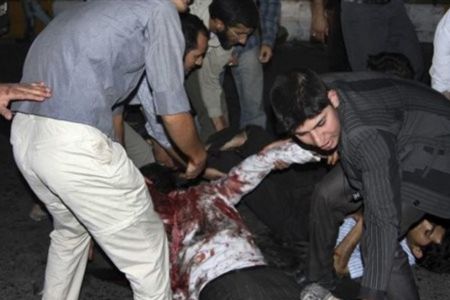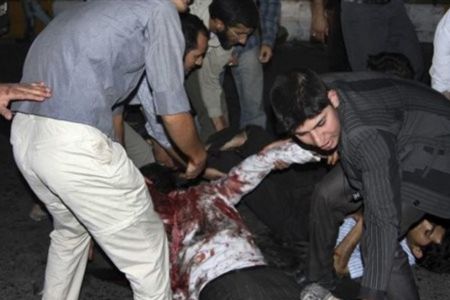 Iranian Parliament Speaker Ali Larijani says certain elements seek to damage friendly relations between Tehran and Islamabad through carrying out terrorist attacks.
Larijani made the remark during a meeting with his Pakistani counterpart Fehmida Mirza on Wednesday, one week after two deadly bombings in Iran's southeastern province of Sistan-Baluchestan killed at least 27 people and injured more than 100 others.
Larijani said Pakistan needed to stop militants from crossing into Iran where they carry out terrorist attacks and added, "Iran expects Pakistan's security services to seriously cooperate" with the Islamic Republic to eradicate terrorism.
He said that Iran and Pakistan enjoyed "amicable" ties but certain elements sought to "damage" these relations through carrying out acts such as the Zahedan terrorist attack.
The Pakistan speaker for her part said that terrorists need to be decisively dealt and called on the international community to support Islamabad's fight against terrorism.
Iran has repeatedly urged Pakistan to stop terrorists from entering the country and to cooperate in tracking down terrorists.
Interior Minister Mostafa Mohammad-Najjar called on neighboring countries to step up security on their borders.
"Neighboring countries should not become the backyard of a group of thugs who act against the interests of our establishment. Since Iran's borders have always been the securest for our neighbors, we expect them to secure their borders and not allow their soil and capacities be used to equip these thugs against the interest of our nation," he told reporters on Wednesday.
Last week, Iranian President Mahmoud Ahmadinejad blamed the US for sponsoring terrorists but said that the Pakistani government should be held accountable for he Zahedan attack.
Extremist Wahhabis and Salafis trained by US intelligence agents in Pakistan are believed to have carried out the Zahedan bombings.