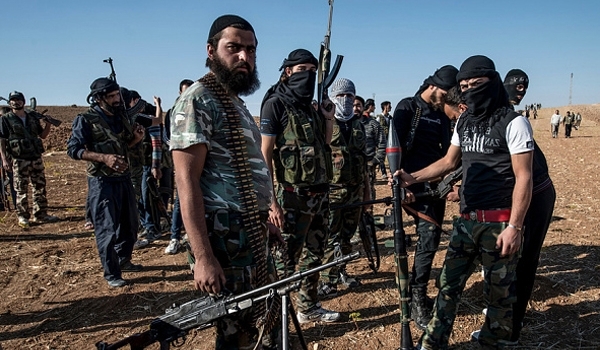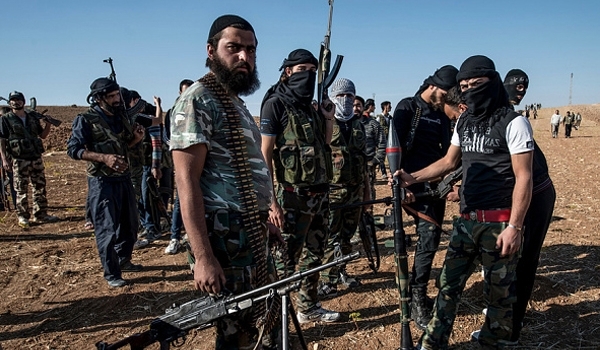 Terrorists  in the city of al-Moadamiyeh in Damascus province said they are ready to surrender the city to the Syrian government in lieu of a safe corridor to move to Idlib in the next two days.
Reports said on Monday a thick smoke is spiraling over Moadamiyeh city while informed sources said that the terrorists are destroying their command centers, heavy weapons and arms caches inside the city to prepare for surrendering the city.
Ala Ibrahim, the governor-general of Damascus's countryside, said that at present, negotiations are underway to retake the city from the militants.
"The Army will start demining operations upon arrival in Moadamiyeh and will open the roads after establishing security," he added.
Also, other sources said that a number of terrorists stationed in Moadamiyeh have left the city along with their comrades in Darayya.
After four years of occupation Darayya in now under the full control of the Syrian army.
On Friday, the militant groups inside Darayya formally agreed to surrender the town after negotiating with a Syrian government delegation.
Under the terms of surrender, the Syrian government agreed to transport the remaining militants from Liwa Shohada al-Islam and civilians to their requested destinations.
Darayya's civilians were transferred to the opposition-held Qudsiya District, which is located just West of Damascus City.
The government agreed to provide those civilians humanitarian aid and medical assistance, which was administrated by UN groups.
The militants were then transported by government buses to Jeish al-Fatah's frontlines in Idlib province.
A long convoy of buses carrying terrorist groups' members and their families left the city of Darayya in Western Ghouta heading towards Idlib on Sunday.
Al-Mayadeen reported that terrorist groups' members in Darayya were totally around 1,000 out of which 700 militants called for evacuation from the town.
With the last convoy of terrorists' family members, who left Darayya, the total number of militants' families in Darayya did not surpass 2,000 disclosing that the claims that over 4,000 family members of terrorists were trapped in Darayya were shier lies.