North America
Syria
Terrorists US forces send truckloads of military reinforcements to Syria's oil-rich Hasaka: SANA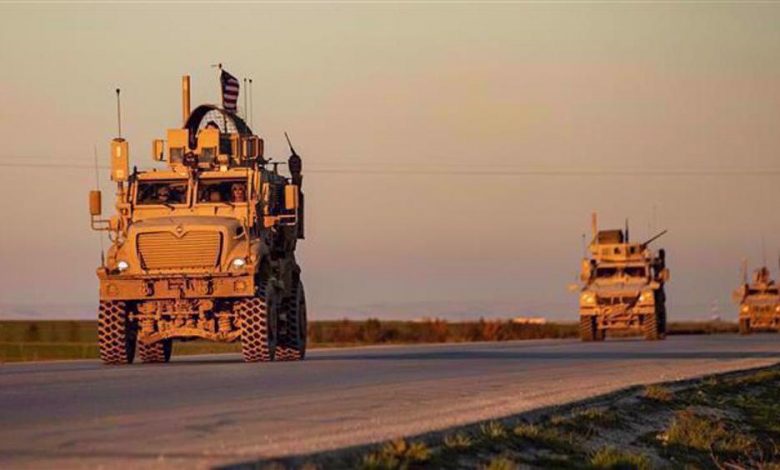 The United States has dispatched a convoy of trucks carrying arms and logistics supplies to Syria's oil-rich Kurdish-populated province of Hasakah, a local media report says.
Official news agency SANA, citing local sources, reported on Sunday that the US military brought truckloads of military and logistical equipment in the province through the al-Walid border crossing and were heading towards a US-occupied base in the city of Shaddadi, the oil-rich province.
Al-Walid border crossing, known in Syria as al-Tanf, is one of three official border crossings between Syria and Iraq.
Also on last Thursday, a US convoy of 40 trucks, loaded with military and logistic reinforcement, arrived at the same Syrian region.
The military build-up is reportedly part of Washington's rivalry with some of its regional allies to maintain control over Syria's oil reserves and plunder its natural resources.
On July 30, during his testimony to the Senate Foreign Relations Committee, US Secretary of State Mike Pompeo confirmed for the first time that an American oil company would begin work in areas controlled by the US-backed Syrian Democratic Forces (SDF) in northeastern Syria.
Syria says the deal is "an affront to national sovereignty" that amounts to "theft."